I'm yet to finish my current project, but I have an itch that's been there for quite some time now.
I have plans to make an A2 harlequin.
For those who don't know what a VAG harlequin is, before the release of the mk3 polo VW created a show example that used almost al of the colours available at the time. They were so popular that they created 200 of them and have gone on to do other models since.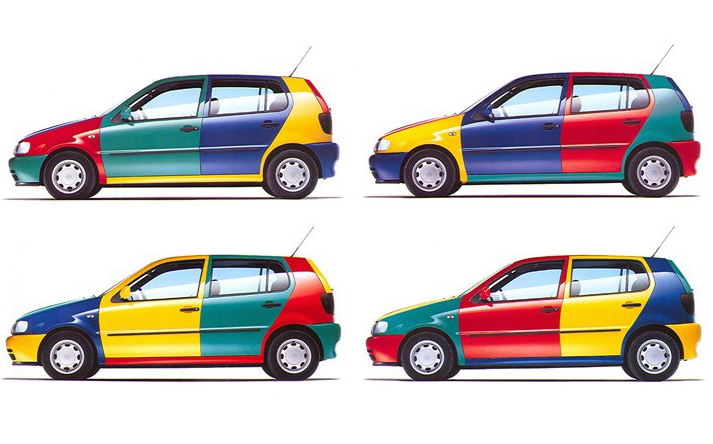 I'd very much like to do an A2 version but use all of the Colourstorm colours on one car.
I will need to find a reasonably priced 5 seater TDI red or blue Colourstorm.
I'll change doors bumpers, boot plinth and bonnet and then paint the front wings in Papaya.
To do this I'll need the help of the A2 community. I won't do it to a yellow storm due to their rarity and I've only ever had a handful of storms through as breakers.
Please can I ask whether there are member members out there who have any Colourstorm panels stashed away that don't have a purpose.
This is something I want to do personally, but also I think we need one on the A2 scene.
I'd love to hear your thoughts.
Steve