Dear All
Can anyone help please. Whilst doing some odd jobs today I think I located the gearbox drain and filler plugs ( sorry still a bit new to this and finding my way around ). So the picture below was taken from the offside close to where the drive shaft connects.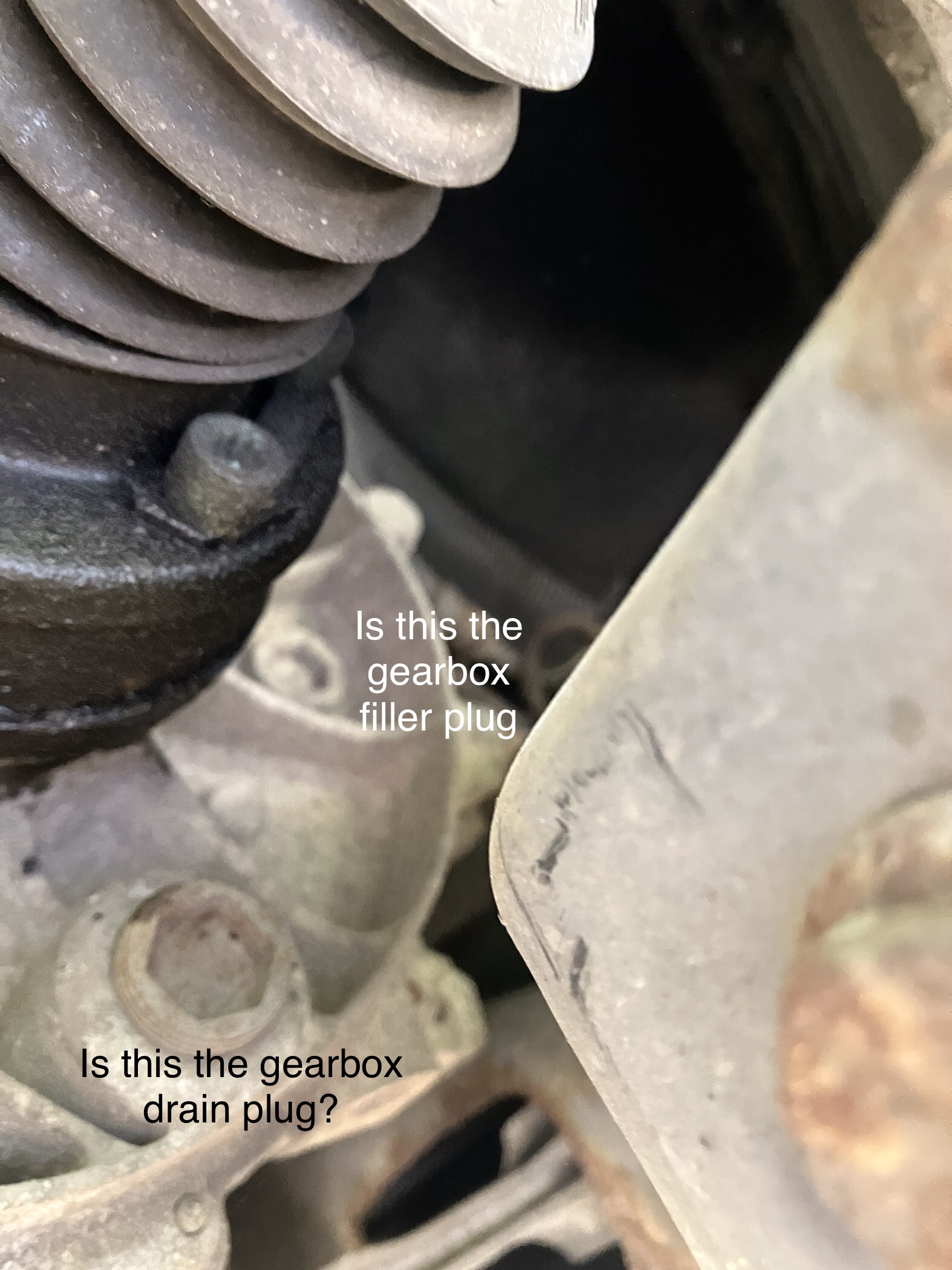 Bit difficult to tell but they look slightly different sizes to me but from what I have read they should be the same size
So my question is, have I located them correctly on a 2001 AUA. I'm contemplating a gearbox oil change and thought it might be best to order up new plugs before doing this.
Also is the correct part number WHT001937
Many thanks in advance
Justin