Hello all,
May I take this opportunity to introduce you all to Project Merlot, a January 2003 FSI Sport stunningly presented in Merlot Red.
Some of you have seen that the family has recently grown after responding to
this thread
. To save time scanning through the link, here are the pictures that initially got my attention: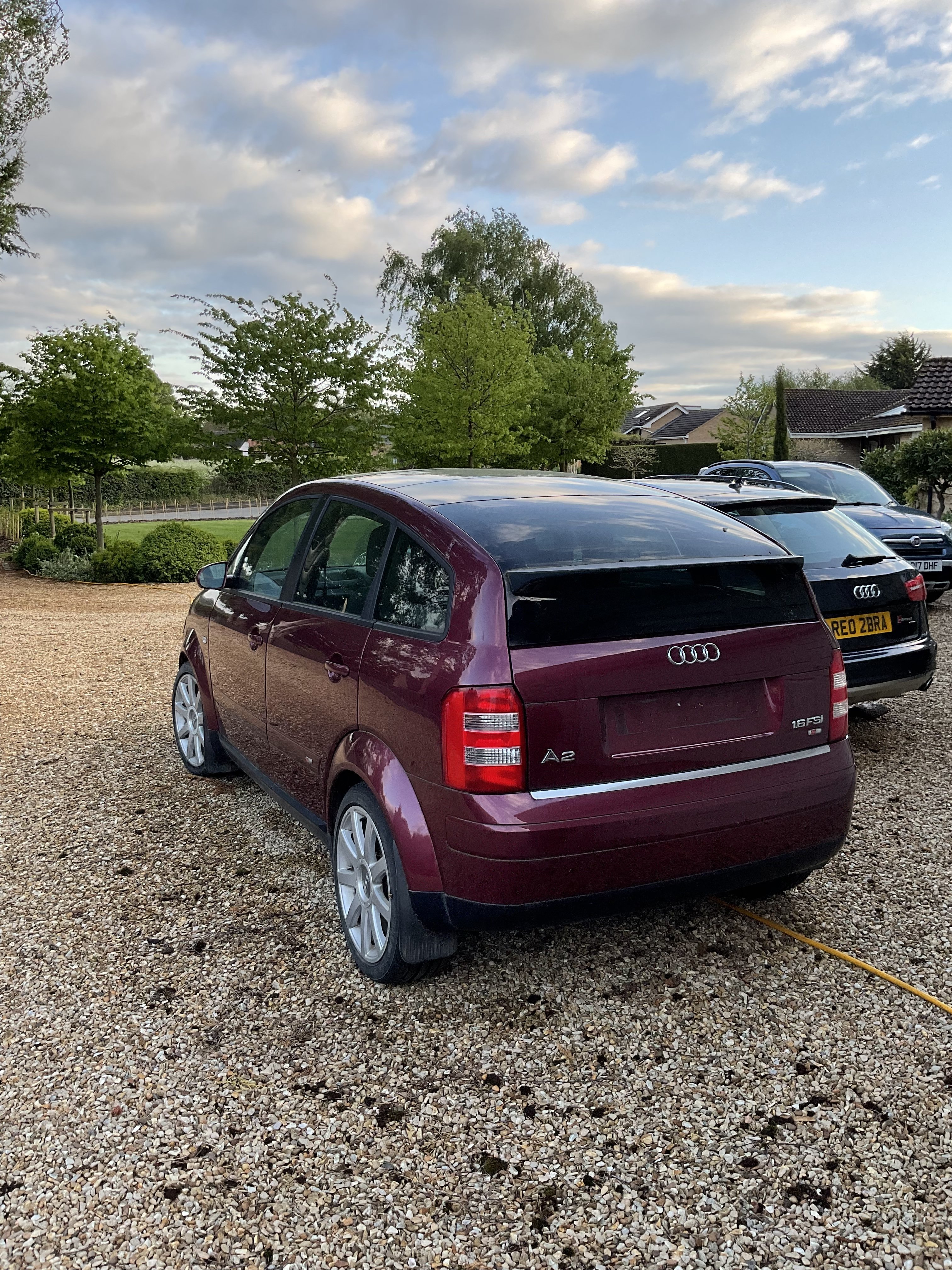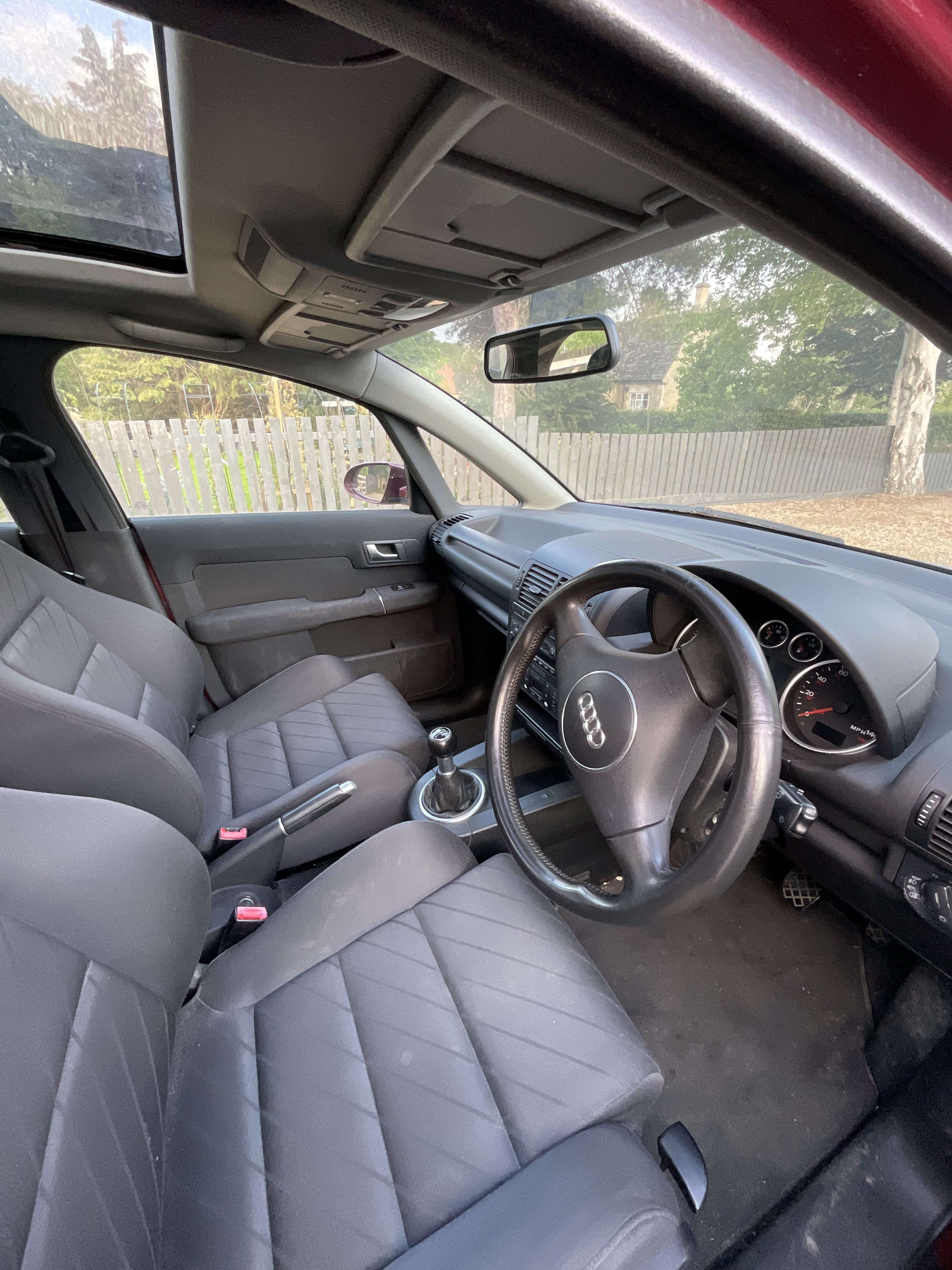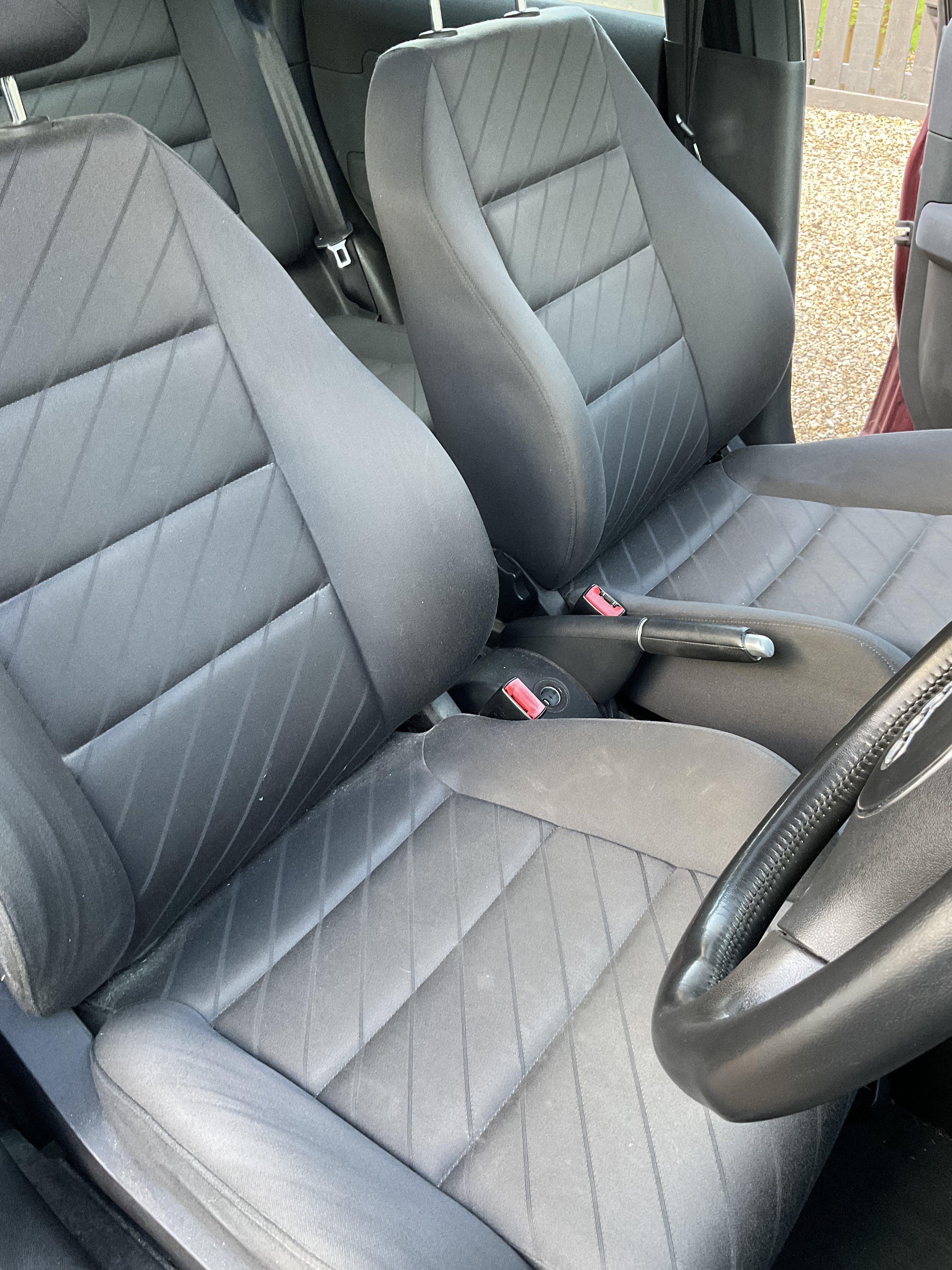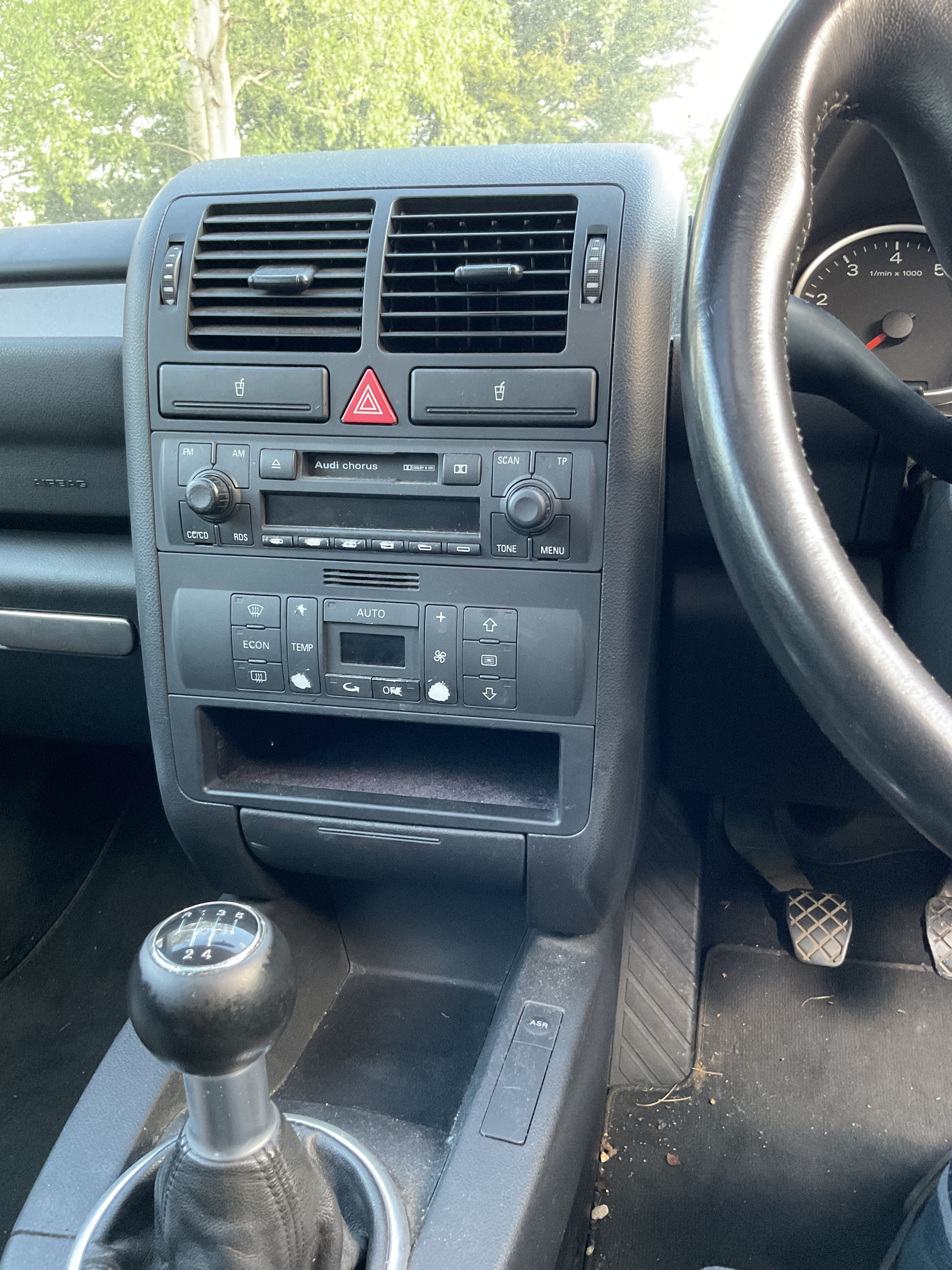 After viewing the thread and examining the pictures I just had to register interest and was so lucky to be the first of many to register such interest. It looked awesome on the advertisement produced by Phil
@Philjourno
and a viewing was booked a for a few days later. I was very pleasantly surprised the way it was presented when I arrived to view and had pretty much already decided it had to join the rest of the fleet at 2work Towers within minutes, but first had to confirm that any issues might well be within my ability and pocket to rectify.
The viewing lasted some 3 hours where I was superbly hosted by Phil, the conversation never paused during in the inspection which involved many scans with VCDS to see what faults could be cleared and what was persistent. Phil thank you so much for your time, helpfulness and top notch hospitality Sir, it was a real pleasure to meet you.
As you can guess, the deal was agreed upon and transaction completed a day or so later after confirming collection with one of the Shiply couriers. I was quite surprised at the cost of getting this glorious A2 delivered from Stanford to Coalville, - as a driver was already in the neighbourhood I was offered a corker of a deal on the transportation:
Although previously shown on the Today I... thread, here is the Merlot FSI arriving last night: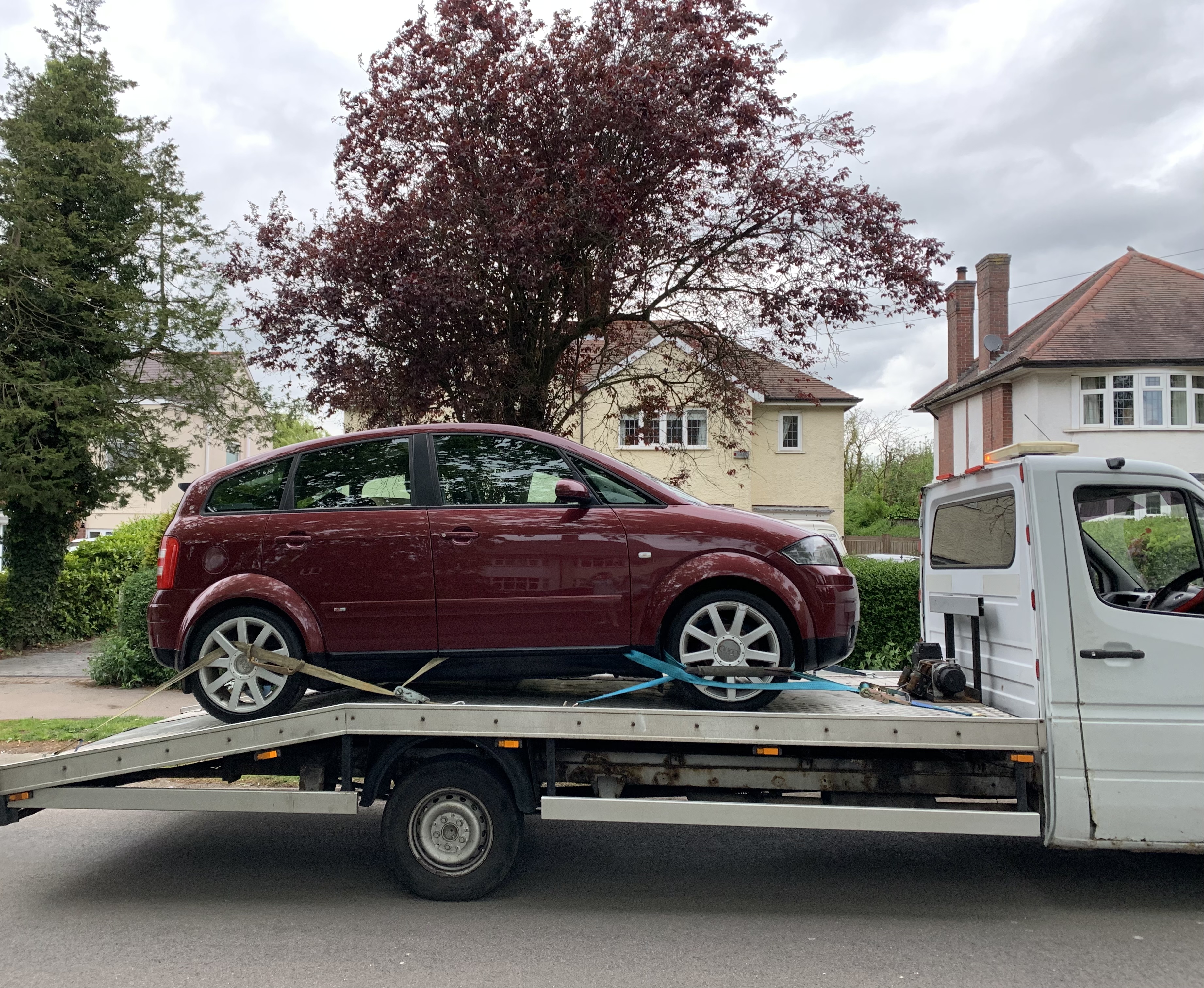 Looks amazing but had to be pushed from the road to the driveway due to the known dead battery. It has since had a fresh battery fitted and fires up straight away.
I know I've said this before with Project 250, but there is no plan of going over the top with this project. It is absolutely perfect just as it is, a gorgeous looking, honest A2 in a fantastic colour. That said look at the current specification that Project 250 boasts! I'll try hard to resist the temptation to retrofit the items within my ability but first the oily bits must be concentrated on before any upgrades are remotely considered.
Kind regards,
Tom