The process I used to fix this i used sandpaper grits 800 1,250 and 3,000 with water and then polished with G3 cutting compound and then buffed and polished with autoglm.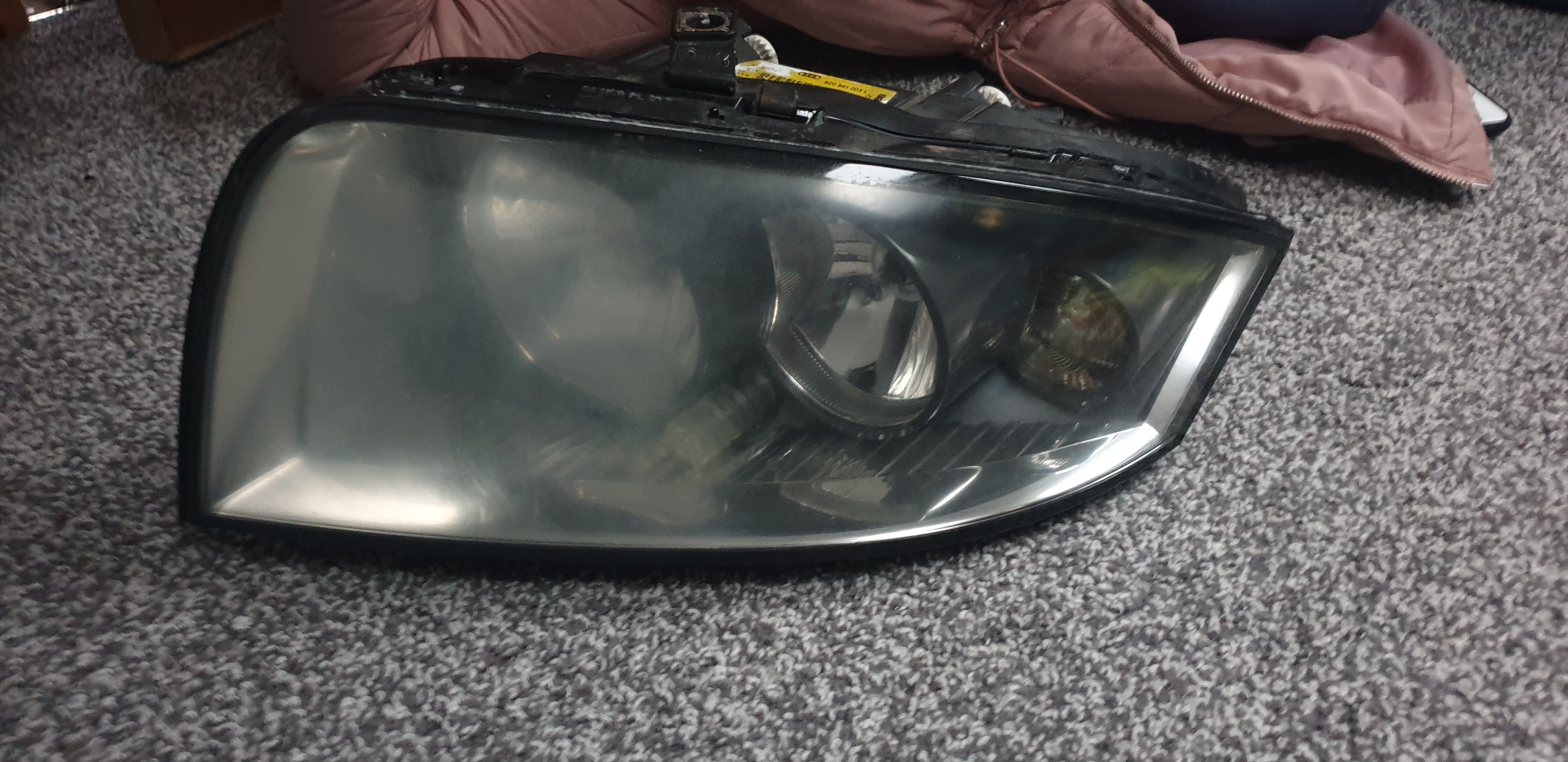 I next sanded with 800 grit to get rid off all small chips and rubbish.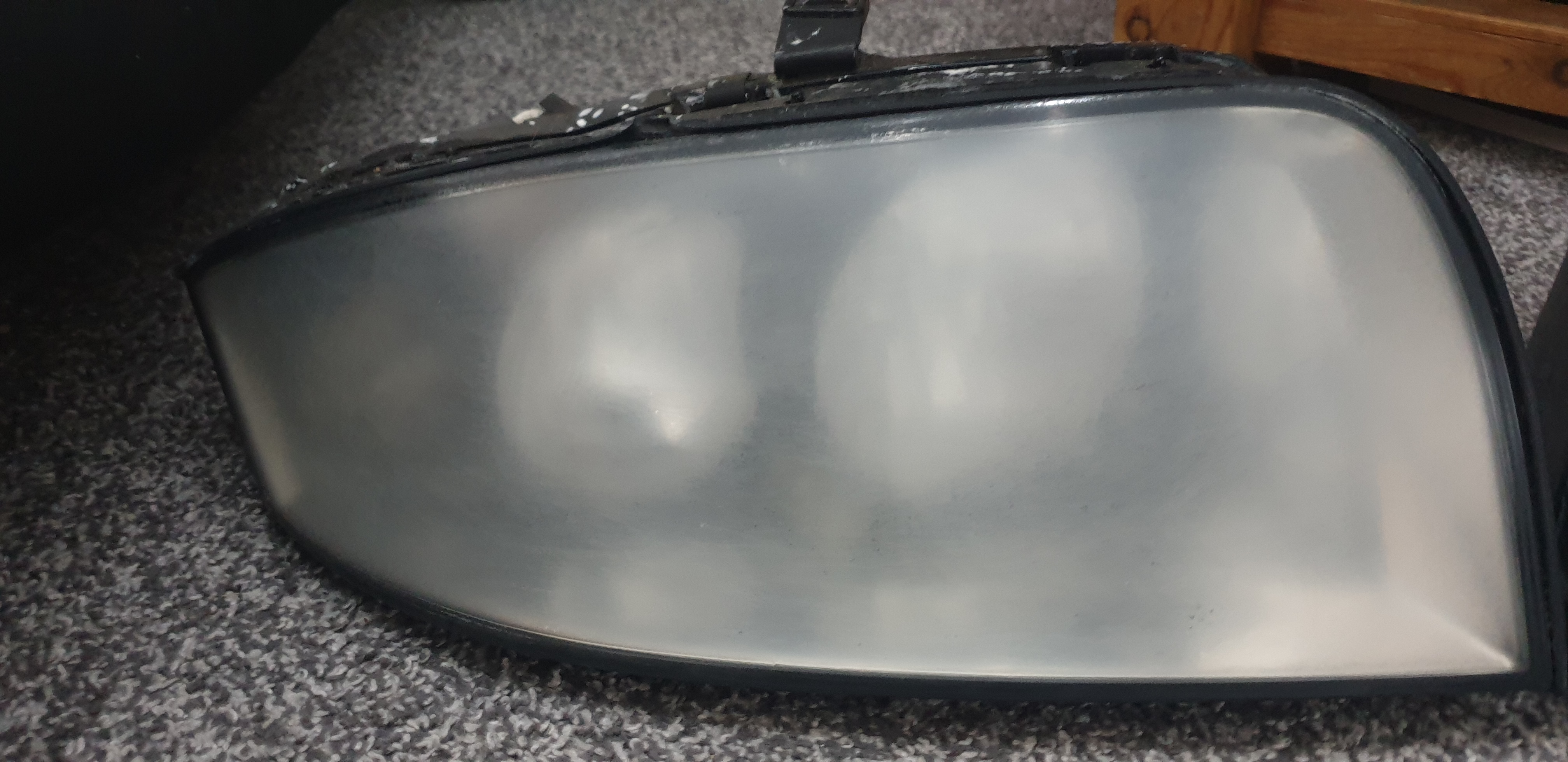 At this point you use grit 1,250 until it looks less opaque. Then 3,000.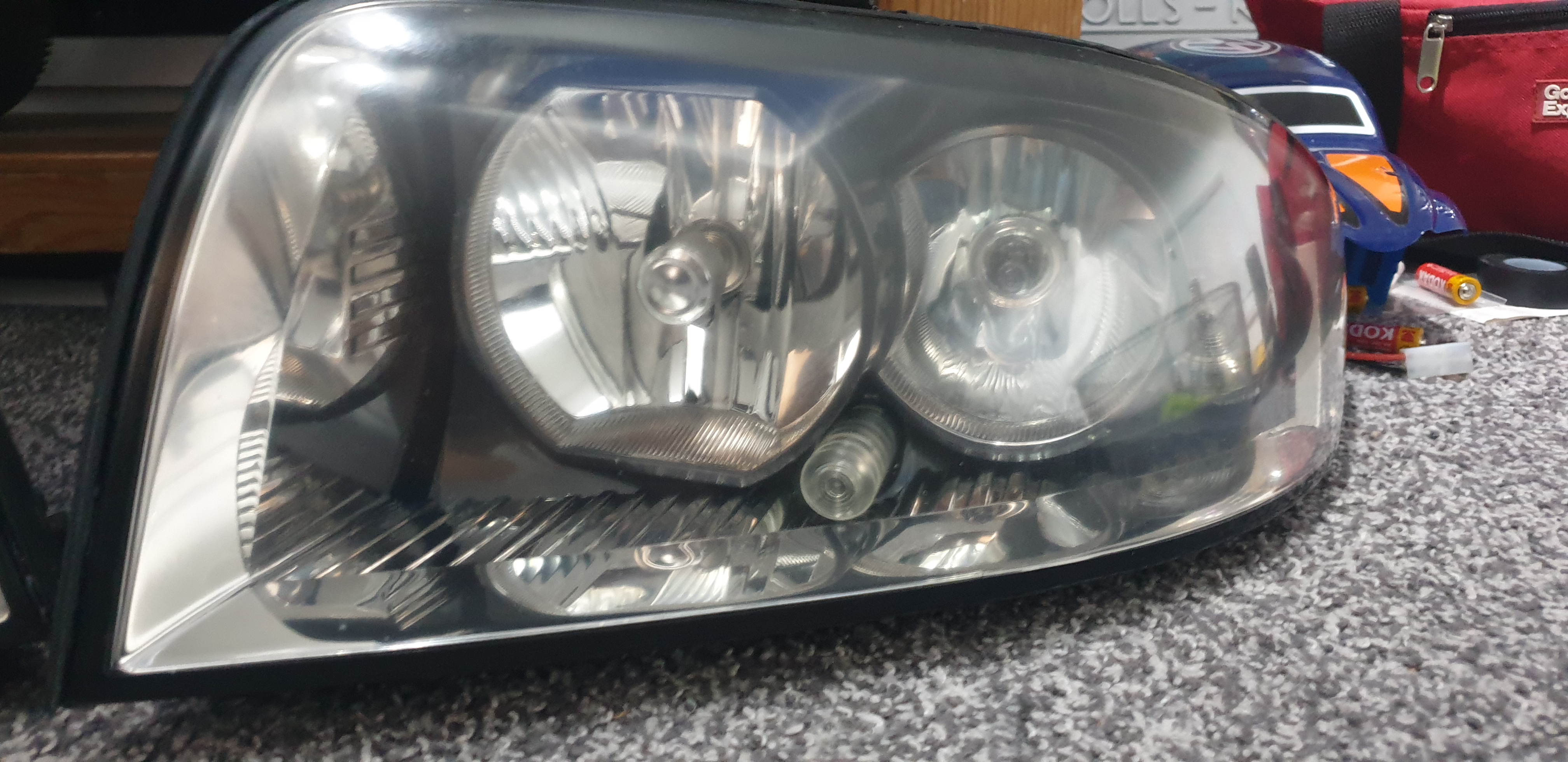 Then it should look like this. Next step cutting compound and polish.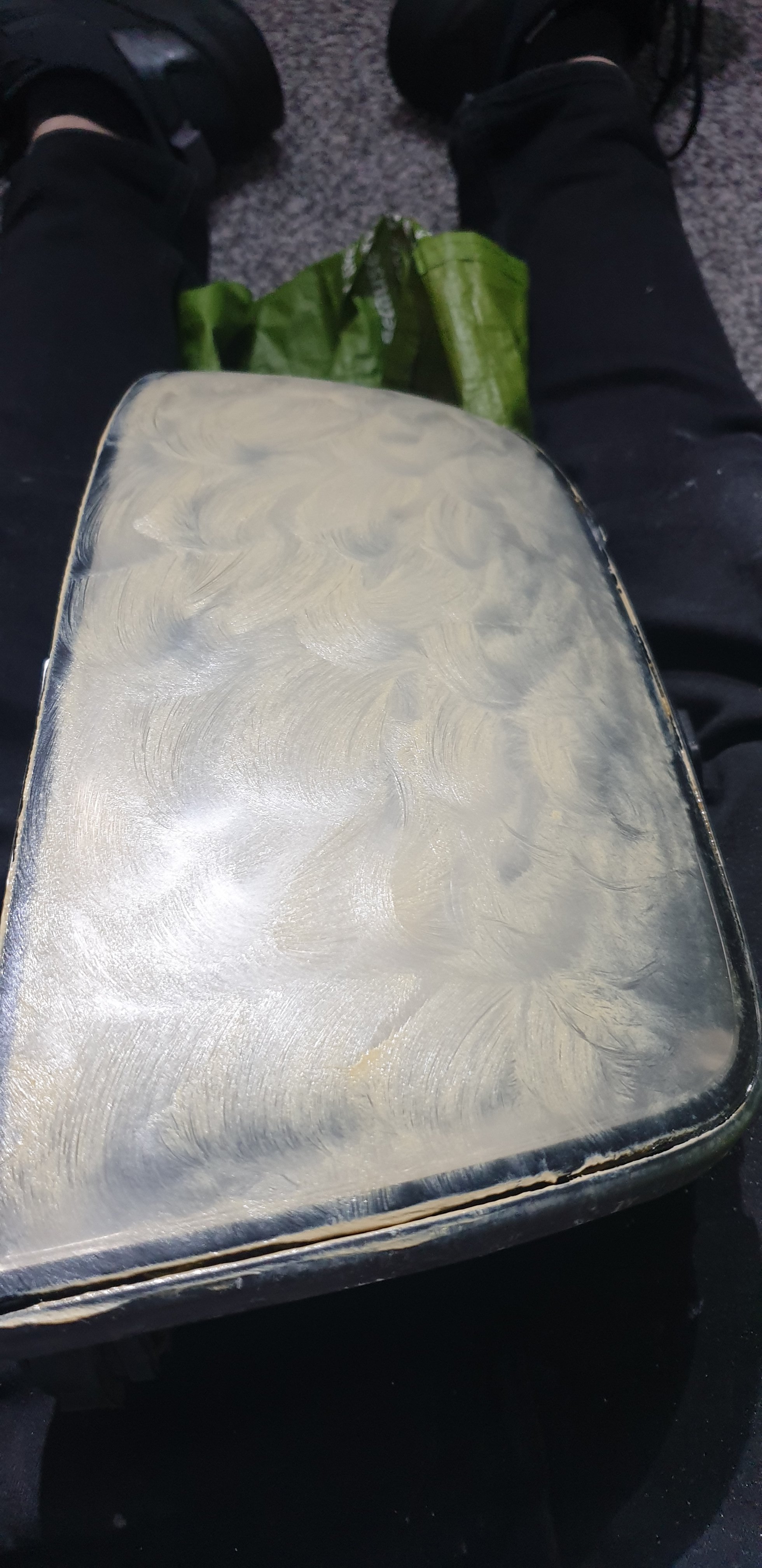 Don't make the mistake i did and forget to remove the plastic trim. If you do that it will help afterwards.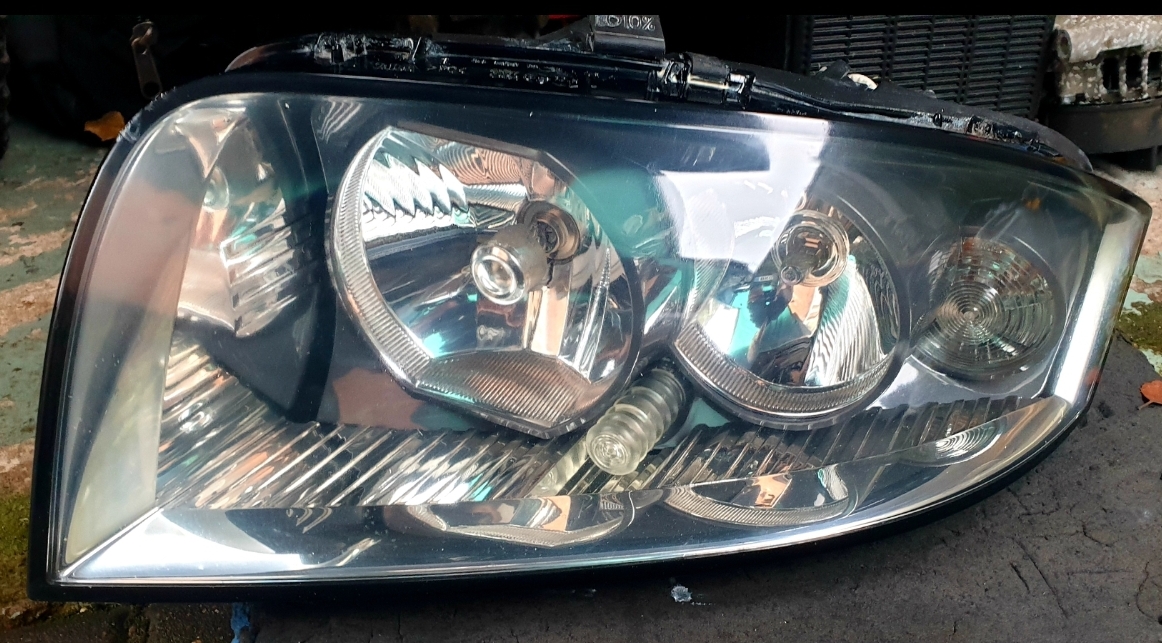 All polished and Done.