Good Afternoon,
I need some help, maybe not as dramatic as the title suggests but still very concerning.
The A2 is a 55 plate FSI (but not an FSI problem) but I don't think that matters but I include it for completeness as I encourage other posters to do always.
To start at the beginning. I have three quite good spare Climate Units that I thought I would sell in the Marketplace.
Climate 2
The button housing needed some work and not wanting to sell faulty goods I thought it only right to rectify. Removed button housing and completed a strong repair after a couple of attempts with different approaches and rebuilt. Thinking I needed pictures for a selling advert popped out my current Climate from the dash and set about connecting this one, secured all connectors and just about ready to push fully home when I noticed smoke pouring out of its vents. I mean lots of smoke, I was concerned for my safety and opened the door for a quick exit, remember thinking if this goes 'puff' into flames I am in real trouble. However, no flames and set about panic release of all connectors, pulled from dash and it took several minutes for the smoke to stop.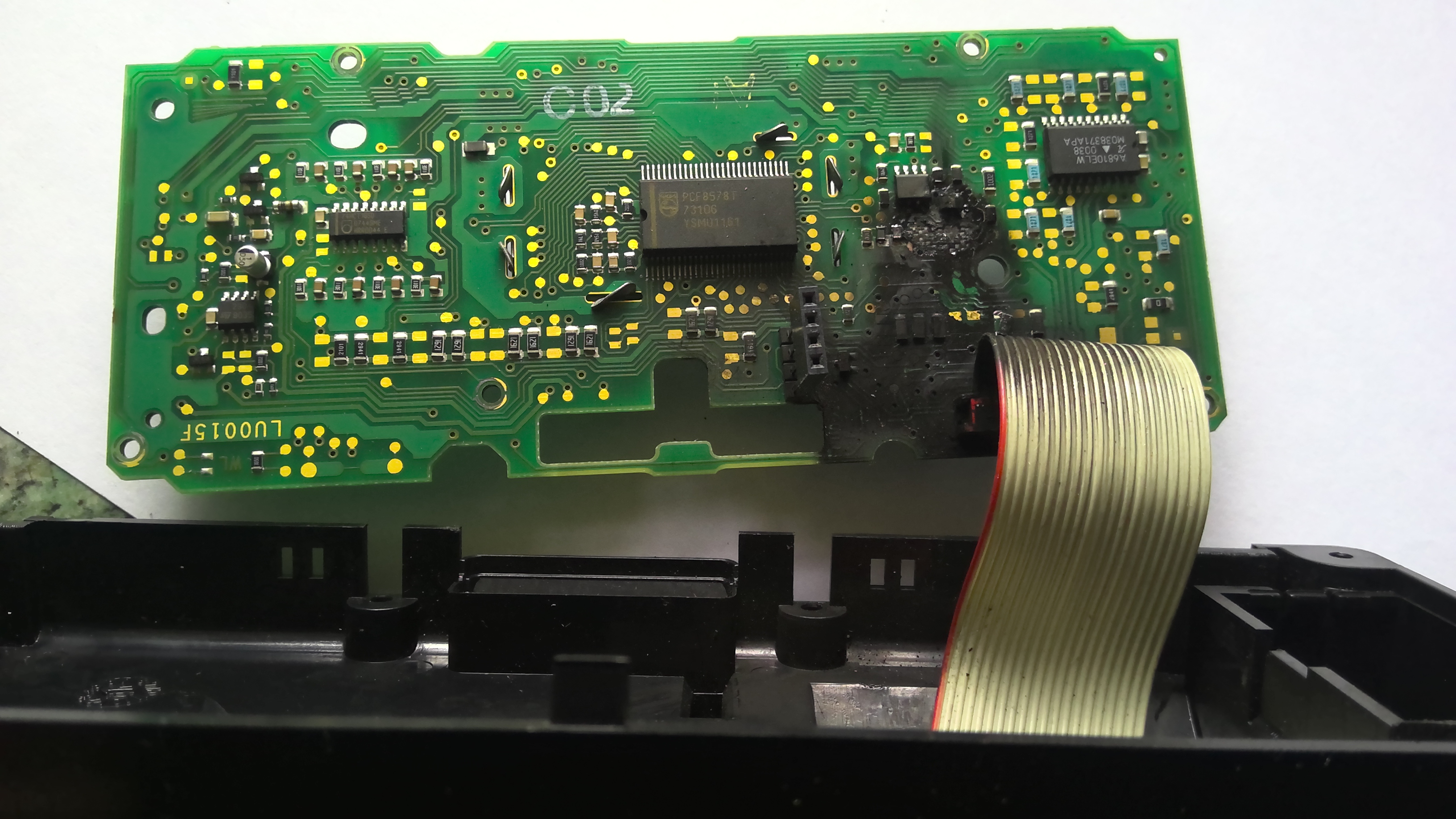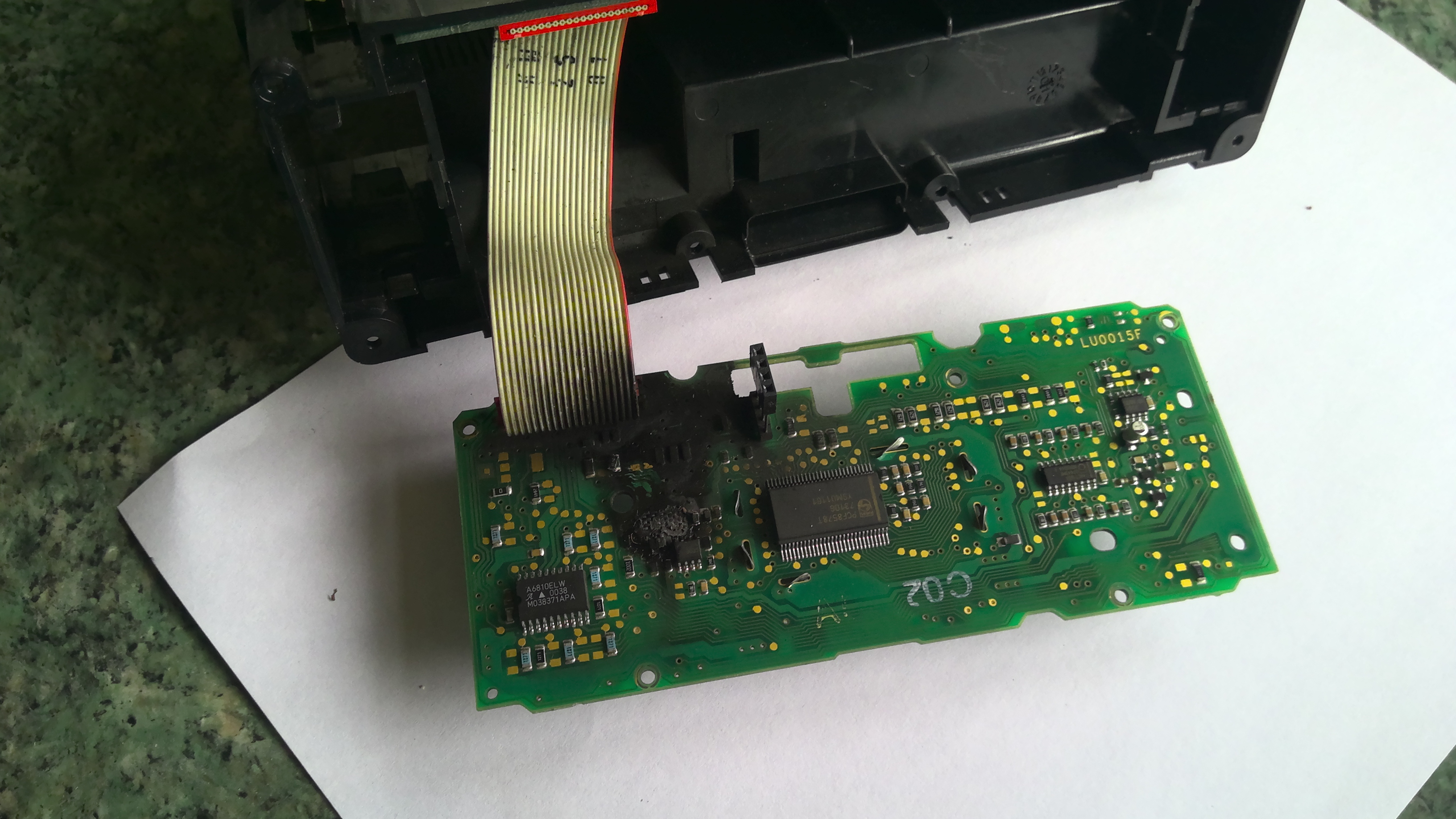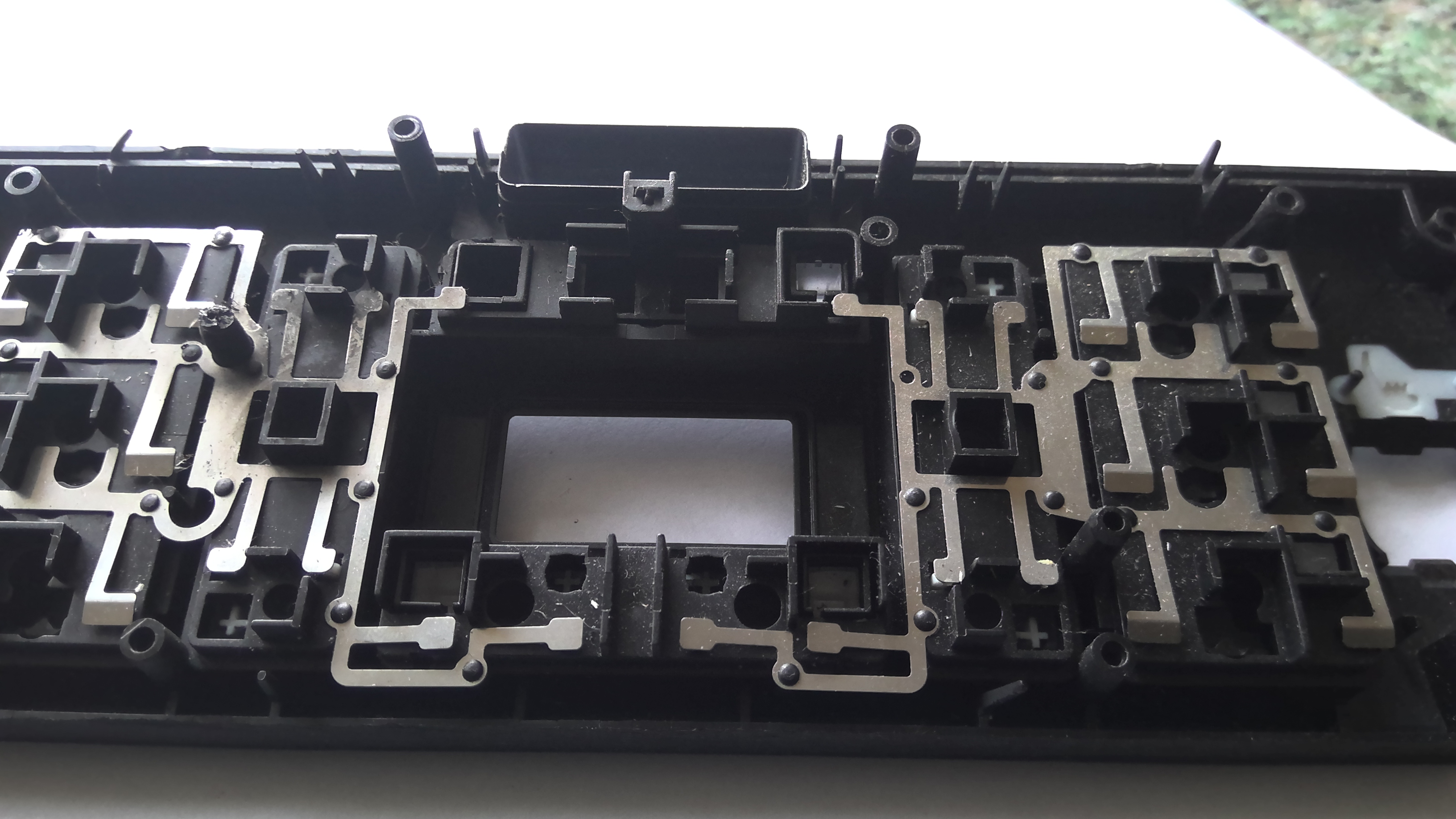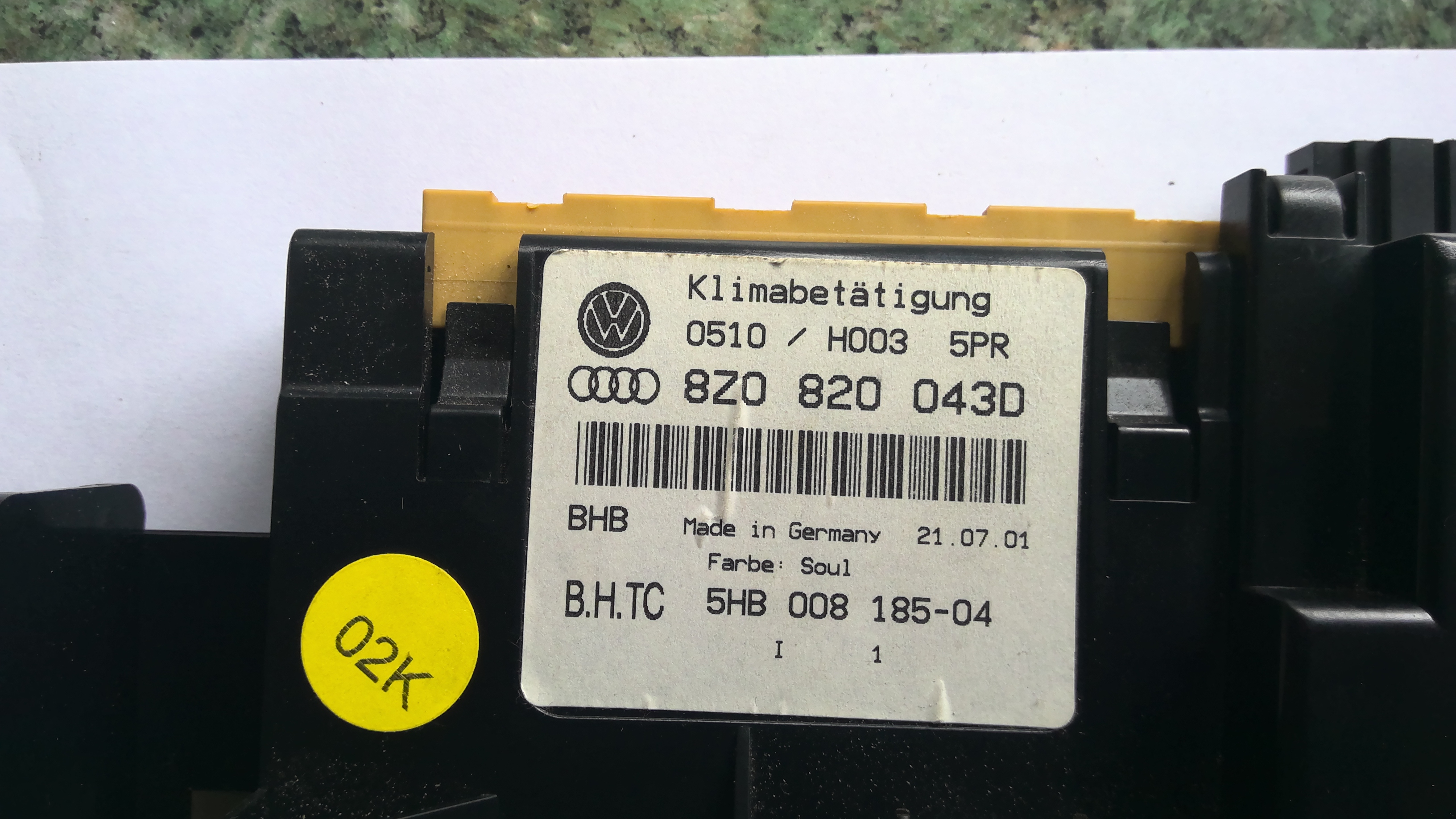 It transpires the smoke was the PCB locating peg on the left melting. I have met this kind of thing before, it is unbelievable how much smoke a small piece of plastic can generate.
A couple of pertinent points. I am not sure if the ignition was on and the battery not disconnected. The button housing is from a 8L unit but I can't see how that matters.
Currently I am baffled by what caused this. The work on the button housing is completely external to any electrics, the box will only go back together in one way and the connectors impossible to misconnect by their design.
Climate 3
With hindsight I rather foolishly put the Climate 2 unexplained event as 'one of those things' and moved on to Climate 3. With this I noticed the button housing was a little loose and not connecting firmly with the back box and not wanting to sell faulty goods I thought it only proper I should repair. Stripped it down and soon spotted the problem was the securing posts had split and the fixing screws would not tighten. First repair failed but a second strategy worked well and I rebuilt the climate and as before I needed pictures for an advert. Set about installing in the dash, connected the two wire connector on the right which I suspect is the main source of power and I had just connected the next multipin black connector and you've guessed it, I saw smoke appear. Pulled out connectors fast and this time not as much damage.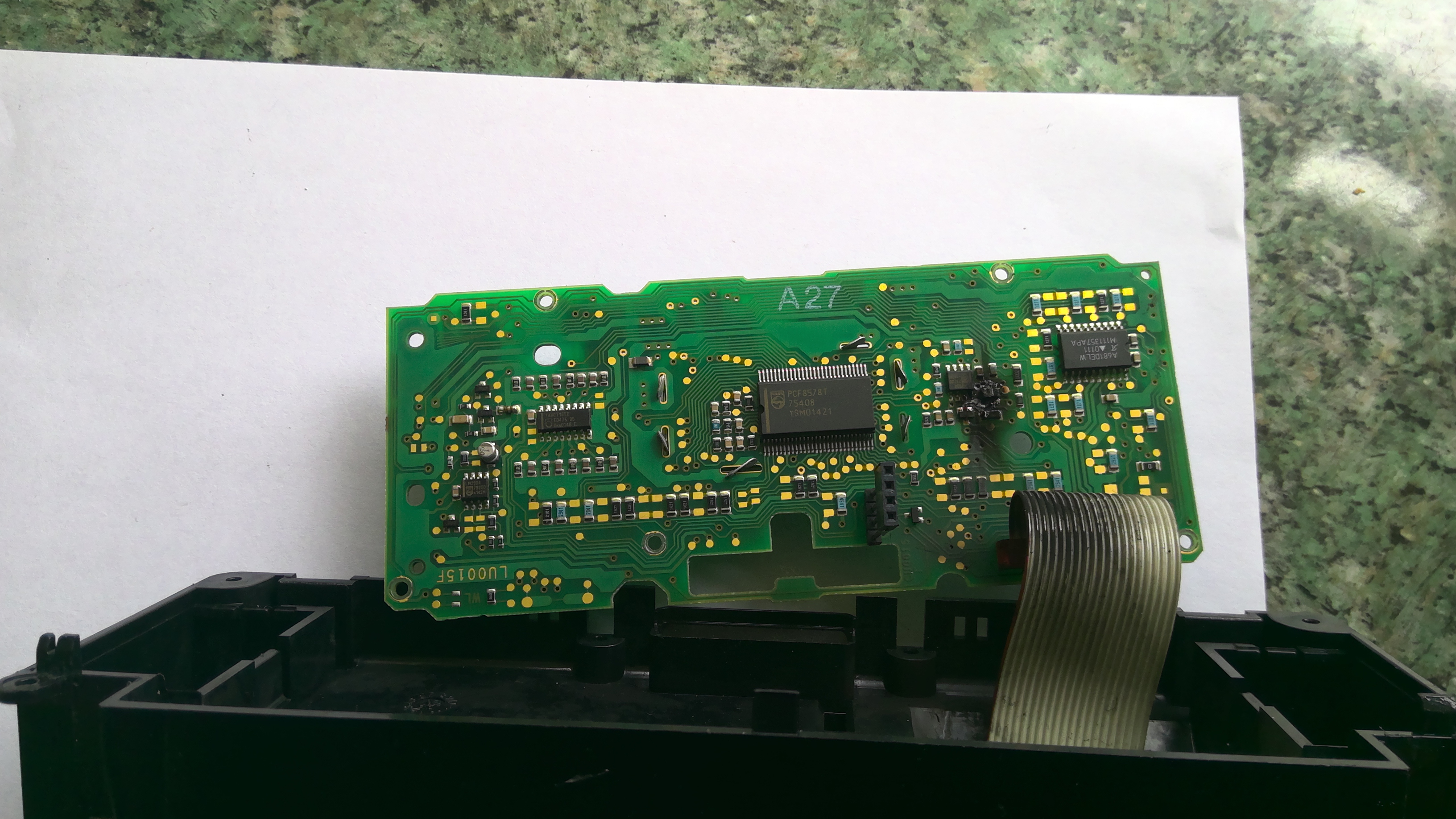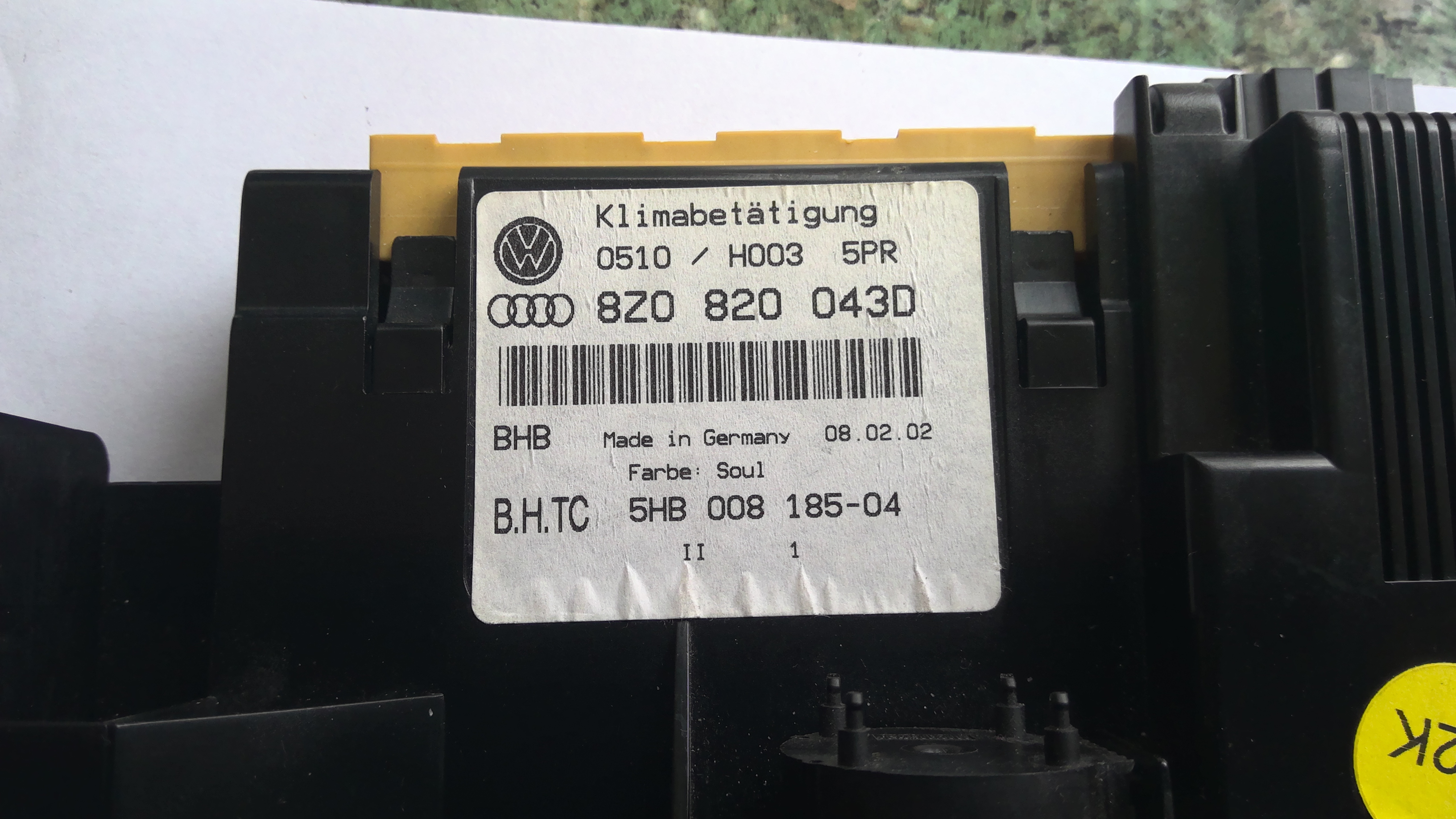 I am fairly sure the ignition key was in but off and the battery not disconnected. This time the button housing is original to the back box.
There is something wrong but what I am clutching at straws, any advice welcome but as it stands I have no climate, no way I am going go put my mint climate with heated rollers back in until this is sorted. In the short term not a problem but obviously has to be fixed. The car drives fine by the way.
If you are thinking what happened to Climate 1, I embarrassingly managed to get superglue over the face, grrr, at least I can retrieve with a strip down and repaint but still two or three hours work.
Not a good week.
Andy