Evening all,
Ive mentioned Project 250 on a few threads now along with stating that it'll have its own thread soon enough. Well this is the start of said thread, please do not expect anything exotic in this thread. This will be kept as standard as possible as there really is something quite nice about a truly honest budget spec A2. Ive not had one this lacking in the Dealers optional extras tick sheet before, but its great, you can see exactly what Audi was trying to do all those years ago with a basic A2. I love it!
I could have done with another A2 but wasn't actually in the market for one, but when this came up on this
thread
for £250 with being only and hour or so away I jumped at the chance. I was just so lucky to be browsing the Market Area at the right time and think I responded to Nick within minutes of him placing the advertisement, Nick
@Nicholas Golland
thank you very much. Over the course of this thread you will see that your Family Heirloom is in good hands and will be looked after, probably spoilt now and then also.
Here are the pictures from Nick's thread linked in the above paragraph: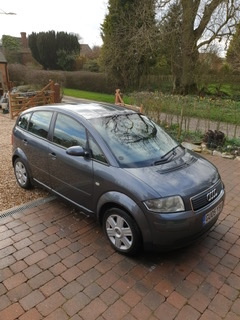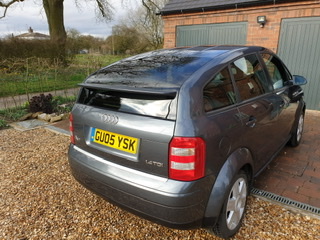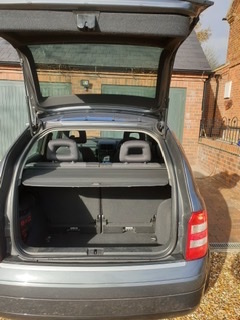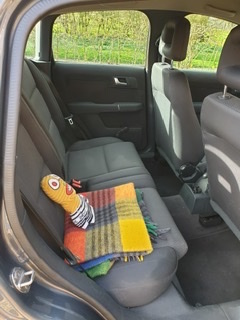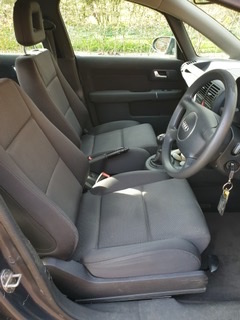 When I took the family to view it a few days later I was amazed at the condition and the feel of it whilst out on the test drive. I only took it out for a 10 mile test drive by myself and my mind was already made up (in the first mile) that this had to come back to 2work Towers. I had to wait for the wife to have her test drive first though as this purchase was for her (to stop her taking OEM after a thorough detailing and bringing it back filthy!). She was over the moon with it and complimented the way it felt whilst driving, I guess worn out Sport suspension of my last 3 A2s isn't good enough for her.
Upon looking over the car over, remembering that I wasn't looking to find fault as it was priced at £250, but here is the list of things I though need attention from the viewing (below are by no way a negative thing but just my thoughts before it was to commence its daily life with the wife):
1. Bonnet has possible been repainted or replaced at some point but that should be easy to replace in time
2. EML was on throughout the test drive, for some reason I didn't have my laptop with me but thought if it made it on the 10 mile test drive it should get me home some 50 miles away
3. All door cards less the driver required changing due to deep scratches
4. Rear bumper (bottom black part only) required heating up and popping out as it had been pushed in by a Porsche
5. Steering wheel (SE plastic item) was well worn between 10 and 2 o'clock
6. Handbrake (SE plastic) lever wrapped in insulation tape
7. Thorough interior cleaning required, what car at 217k miles doesn't?
8. Drivers headlamp misty/yellow
9. Climate buttons worm
10. Front grill damaged
11. Fuse cover missing
12. Wiper arm dead and marked the screen
There were probably a few more but cannot remember now. The above list didn't deter me from purchasing it through as most of it is just superficial and can be sorted over time. The main thing is that it drove absolutely splendid and stopped sharply in a straight line.
As you know I did purchase this brilliant little A2 Special Edition. The list above wasn't in my eyes extensive and was certainly outweighed by the positives. The paintwork was utterly amazing (less for No 1.) and the lacquer felt to be really think, it was nice an smooth and really didn't look or feel its age at all, the Dolphin Grey paint came through beautifully. I couldn't wait to clay it down and layer it up with some DoDo Juice. The interior was really nice to sit in, there is something quite nice about a honest no frills A2, any thoughts of bringing this to a spec similar to that of Project OEM was rejected quickly as it felt a little dishonest to do such a thing to a nice and true A2. It drove like it had been remapped as it really does get off the starting line nicely along with responding brilliantly when the demand for power is asked, I initially thought it was a TDI90 but knew it is a BHC so only 75bhp. It certainly felt good and put a grin on my face. Apart from No 9 there was no wear to the soft tough items, the Concert HU is perfect and will not be changed, it'll be receiving the Xcarlink from OEM soon enough.
Once I had finished talking to Nick about everything A2 along with plenty of other vehicles we headed to Newark to grab lunch. On the way there I had the engine revving nicely and dropped a gear a few times to see how it reacted to over taking type manoeuvres. Initially there was some goods puffs of smoke behind me but that settled and put it down to not having an Italian Tune up for a while. When we left newark to head home I done the same again and couldn't get any clouds behind me, cobwebs blown out!
Over the first few days of ownership I started the shopping list for parts and the good members of this amazing Club came to my rescue. Most items from the list were now in hand, some of which were FOC, utterly amazing, thank you, you will all be mentioned in the thread!
The first item to be replaced was the plastic SE gear knob and gaiter, main reason was due to the gaiter has a nick in it so it had to go: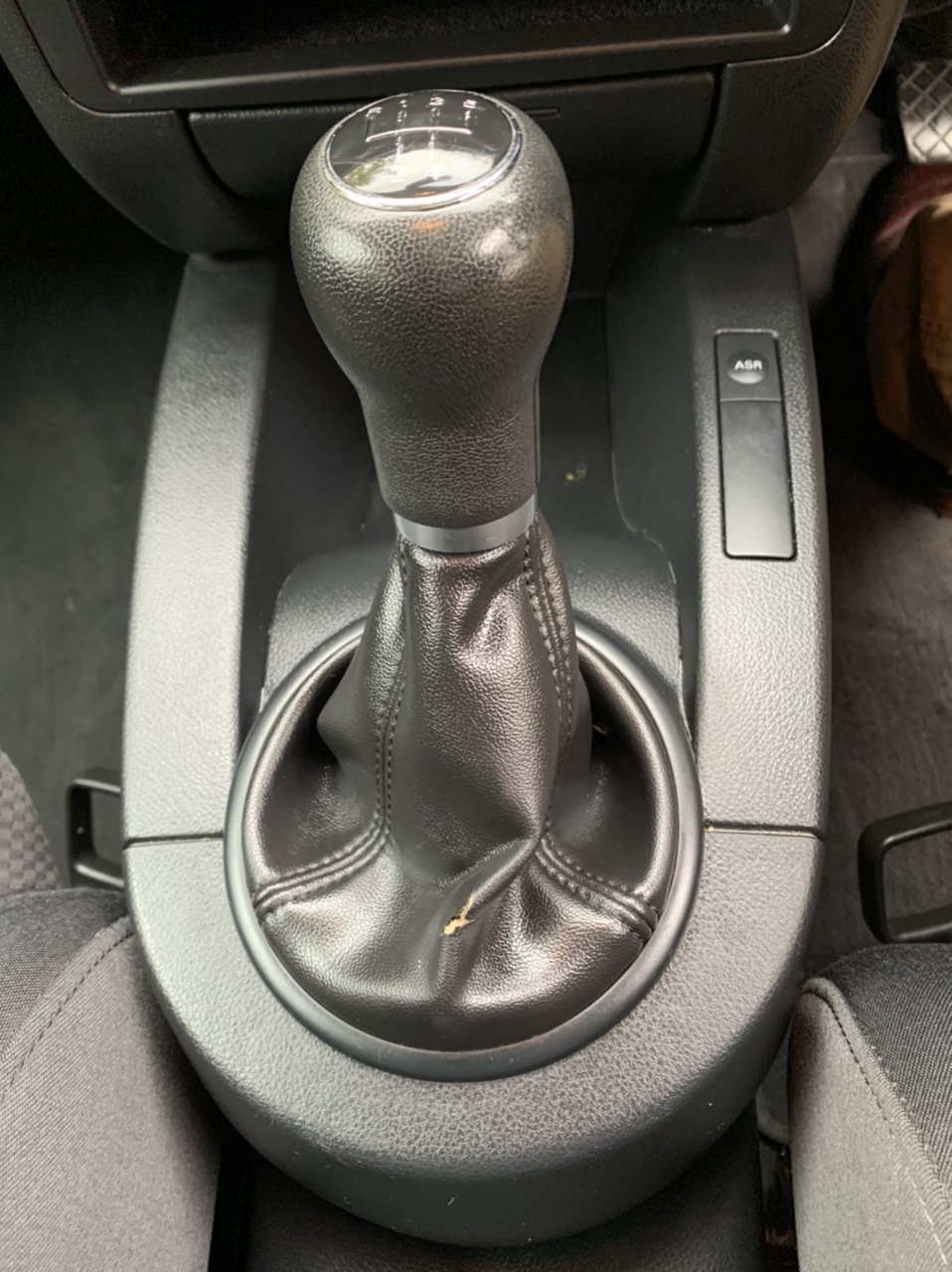 It was replaces with this leather Sport Gear Knob and Gaiter, which was donated by Ian
@Proghound
, thank you very much: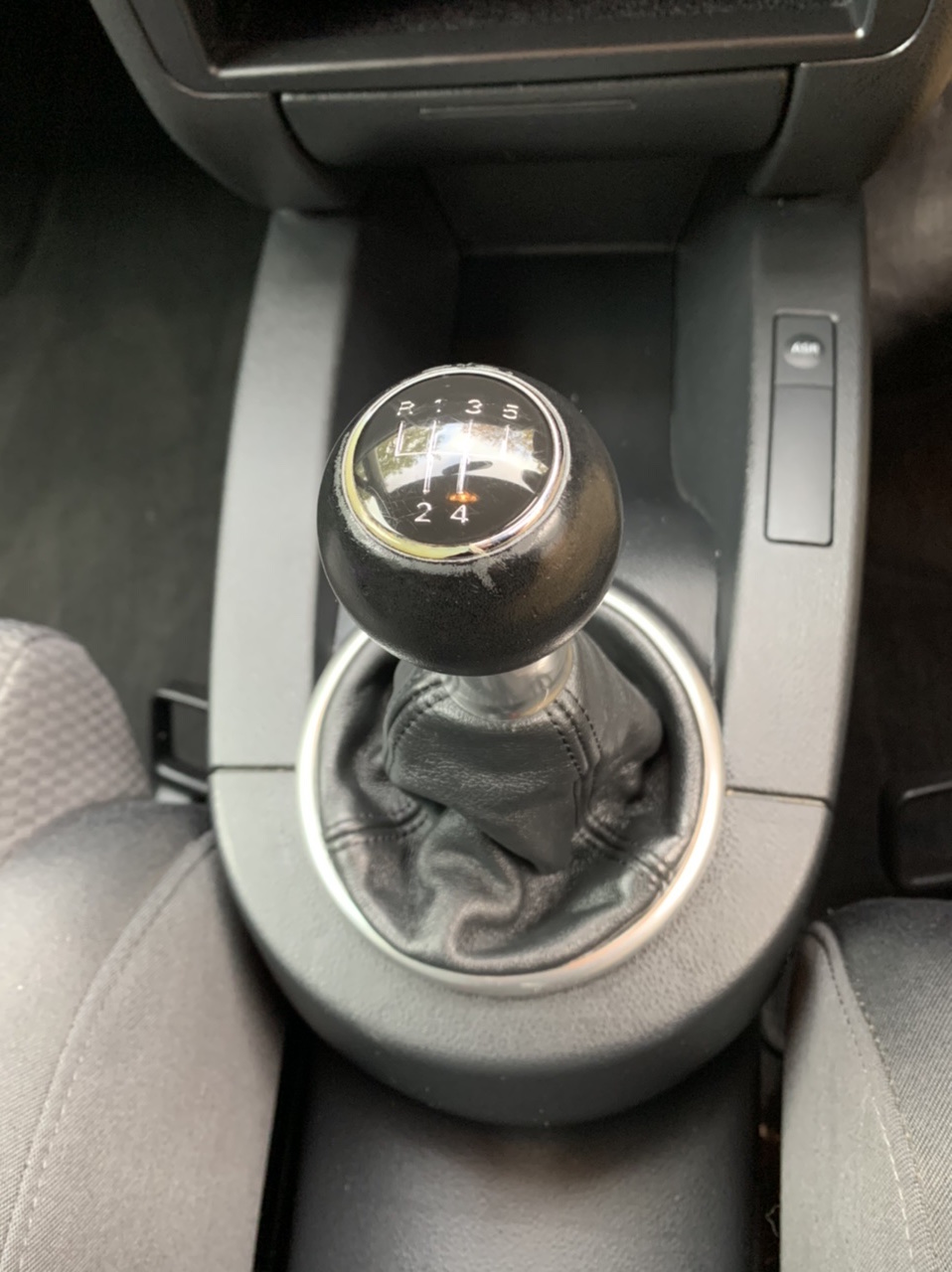 The biggest concern to me was the EML but I have struggled to get it displayed again. A scan showed it was a flap issue and the only way it has come back is after not using the car for a few days and the battery drained a little (still on factory battery). When starting after standing a few days I can get the EML on, if I have the battery charged up though, I cannot get the EML to illuminate, so guess this is not a fault but more of an issue thrown up whilst starting on a poor battery. 250 will be receiving OEMs good Bosch battery now it has a shiny new Varta F19 Silver Dynamic fitted. This should resolve the EML showing, but I will keep this under observation.
This is probably enough reading for now so will continue tomorrow with more pictures showing what has already been replaced to get this great A2 prepared for daily use.
Kind regards,
Tom