I sold my Nissan Leaf and kept my Audi A2 with it's Sky Roof. I have pondered how to transport our bicycles in it and could never find a convenient option.
I was not sure if I could put a roof rack on the Sky Roof so just left it.
Fed up one morning I fished out my Nissan Leafs Whispbar roof racks and attempted to put them on the A2.
This is the result. Anyone see any problems with this?
I have disconnected the fuse to the Roof to be sure. Though this has shut off the horn as well.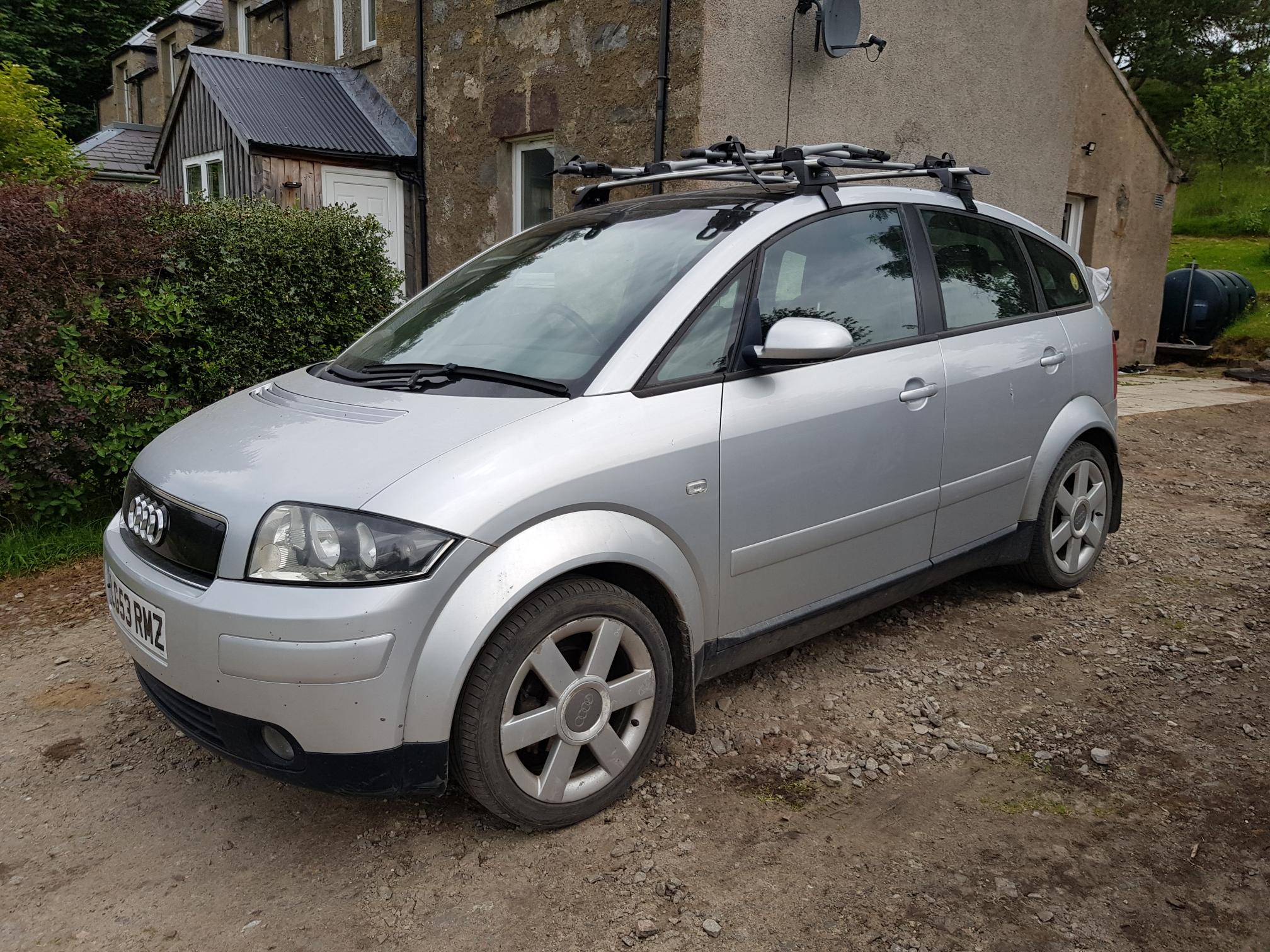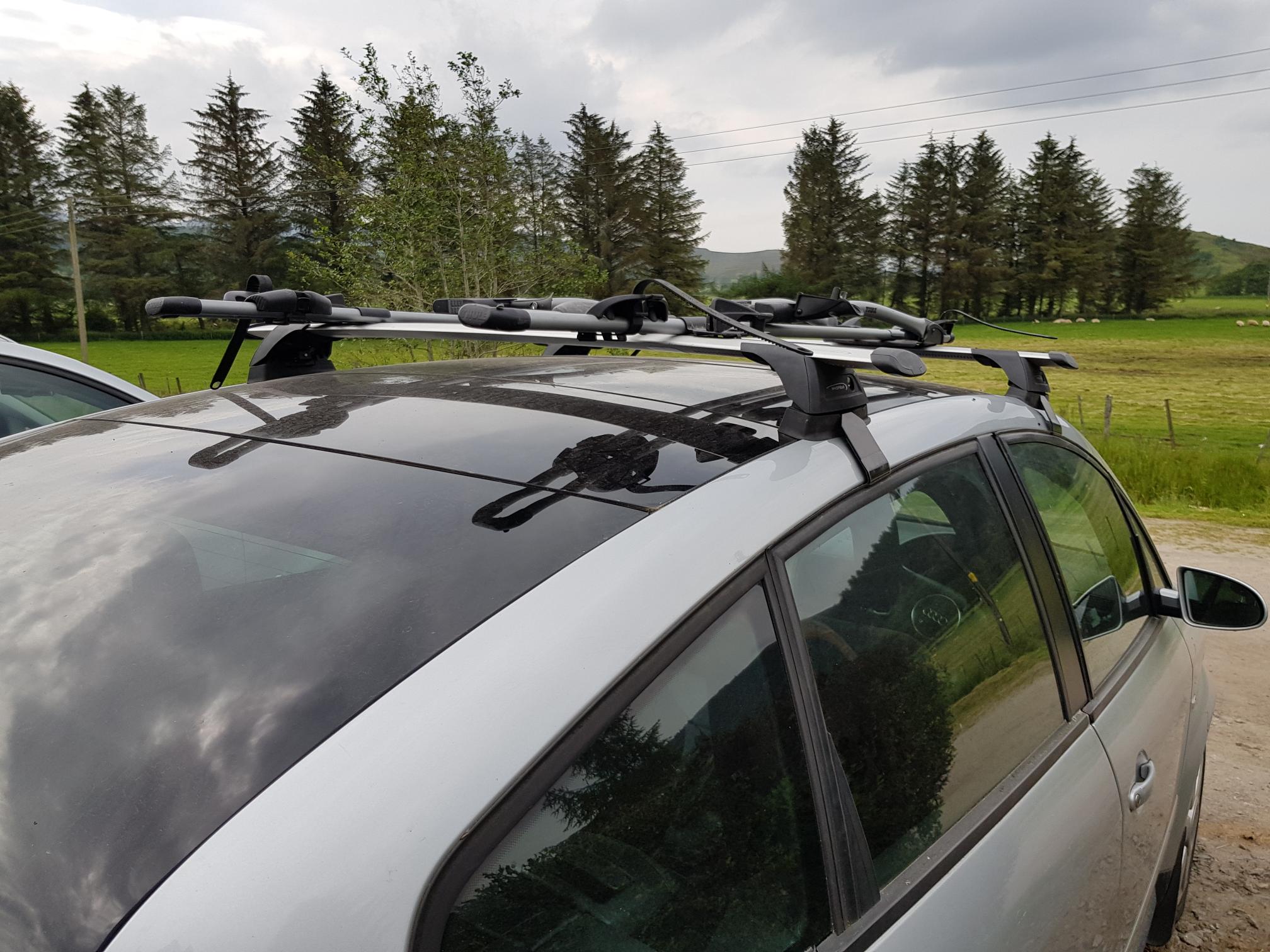 Last edited: