8 months after bying my first A2, somehow a second one showed up by our house.
May I present SHE, as she presented herself at the sellers premises near Stockholm: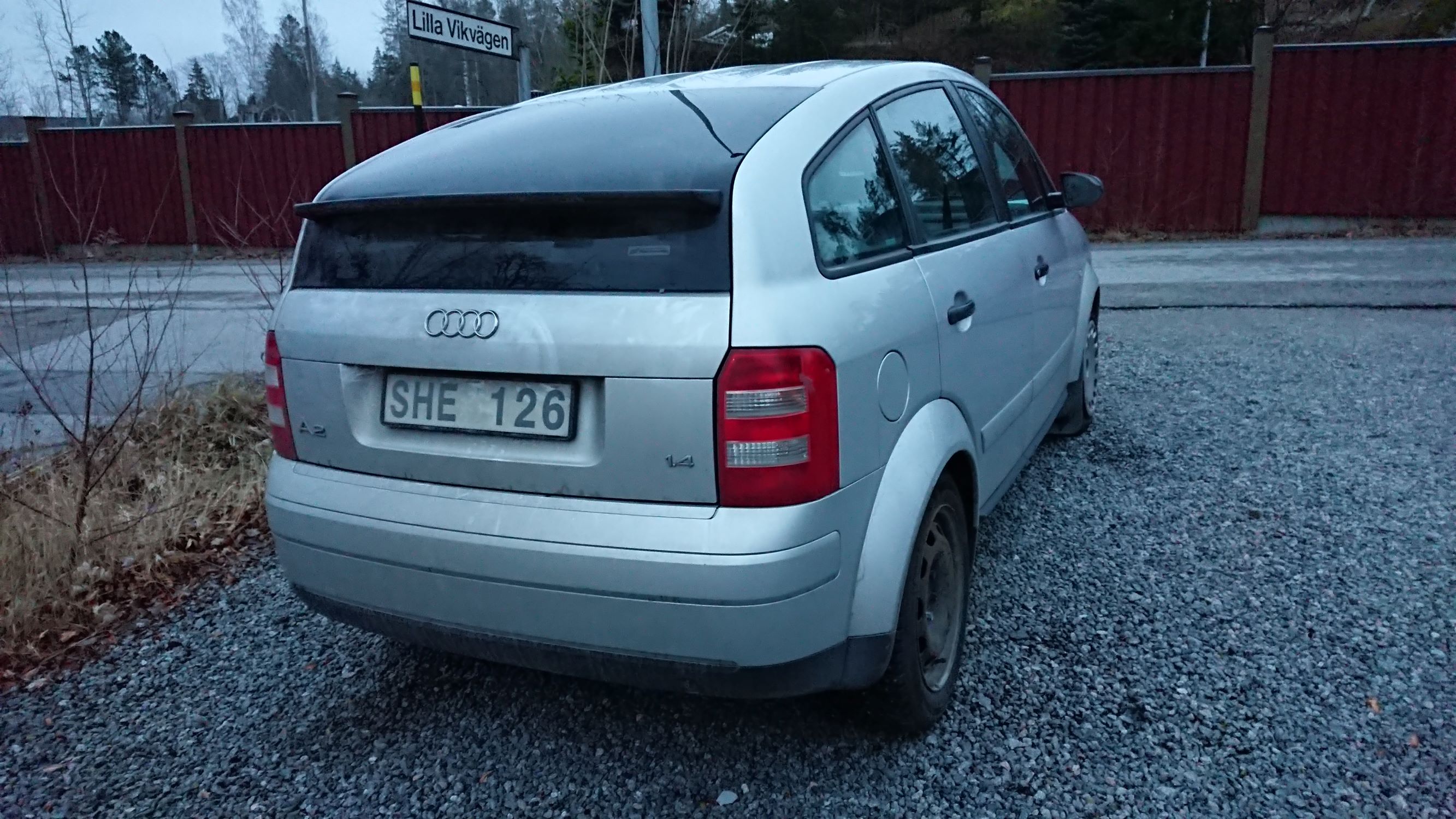 SHE was not very expensive to buy, but on the otherhand SHE was not interested in mobility at all.
Advertised to have a faulty gearbox, SHE correctly didnt move by her own.
But the engine started, the battery was well charged, all lights was working so the deal was made and the tow line was attached.
Just 141 km to drive/tow to get home, and we started at 1900.
Yepp, it was dark. Yepp, it was raining. Yepp, first 15 km was full of runabouts (which means reduce speed, stop, stretch the line, smoothly but quickly enter the runabout in the offered traffic gaps, etc...), you all know the drill.
My daughter was doing a fantastic work back in SHE, while I was in the towing car, a 1986 Audi 100 Avant with its powerful carburettor 1.8 engine (ehh).
Last edited: