As many of you will know we fitted a DAB roof aerial to my sons A2 and couple of weeks ago, so now for the main event, an Android unit with DAB, Bluetooth streaming and phone calls, CD, nav and reverse camera. We had previously fitted the reverse camera whilst the headlining was removed to repair the open sky and it was easier to run the cable through the tailgate grommet and along the roof lining, down the A pillar and behind the glovebox. My son fitted the GPS aerial behind the instrument binnacle and the microphone for the hands free in the overhead interior light panel. So all the ancillaries were in place ready to change the original single DIN Audi radio for the double DIN unit.
After much consideration we thought it easier not to use the Audi double DIN cage that I purchased from A2Steve as it looked to be too hard to achieve. So I bought an aftermarket standard double DIN cage and made it work.
Firstly, with everything removed we cut the cross members out along with some protruding plastic on either side.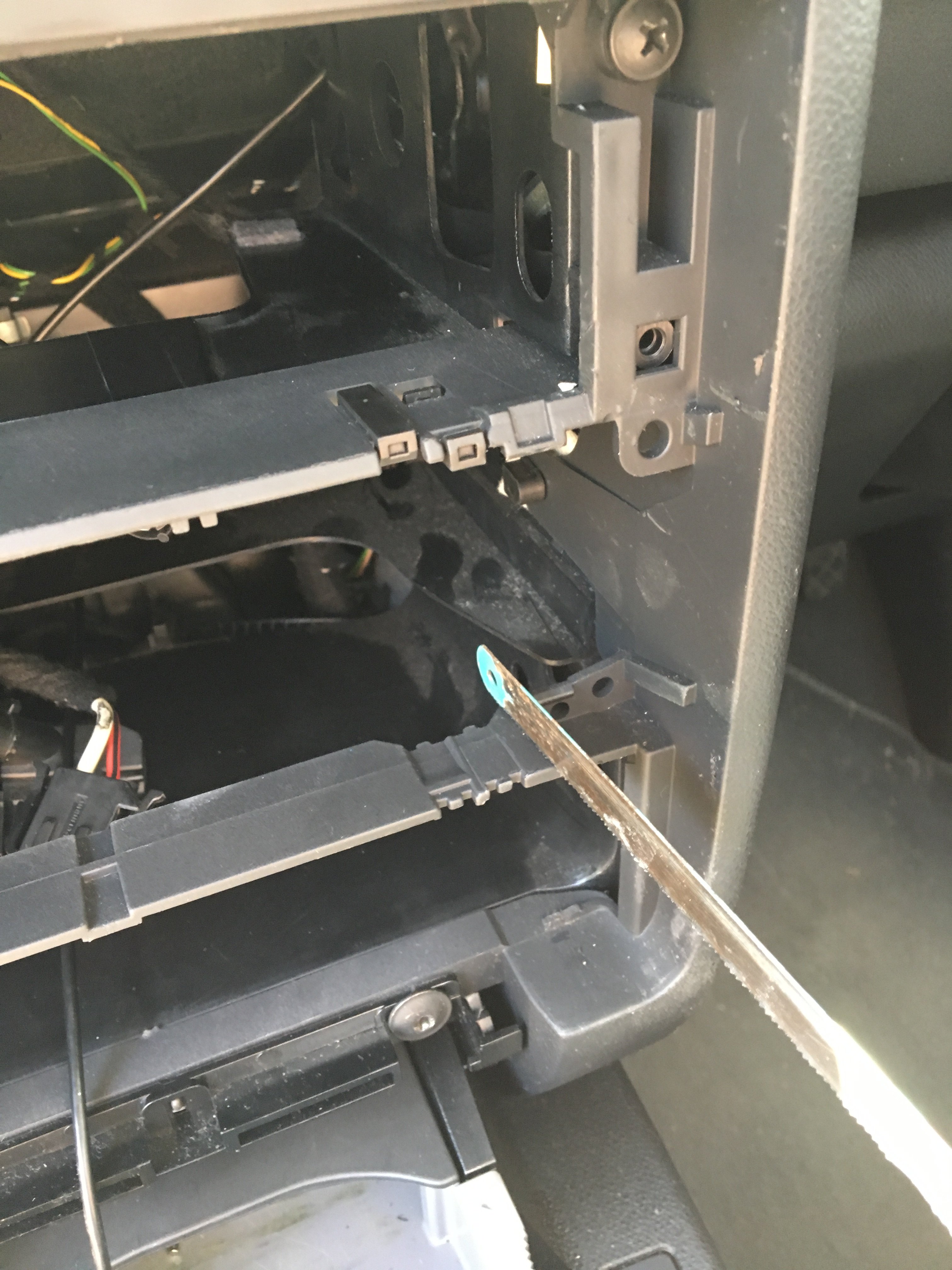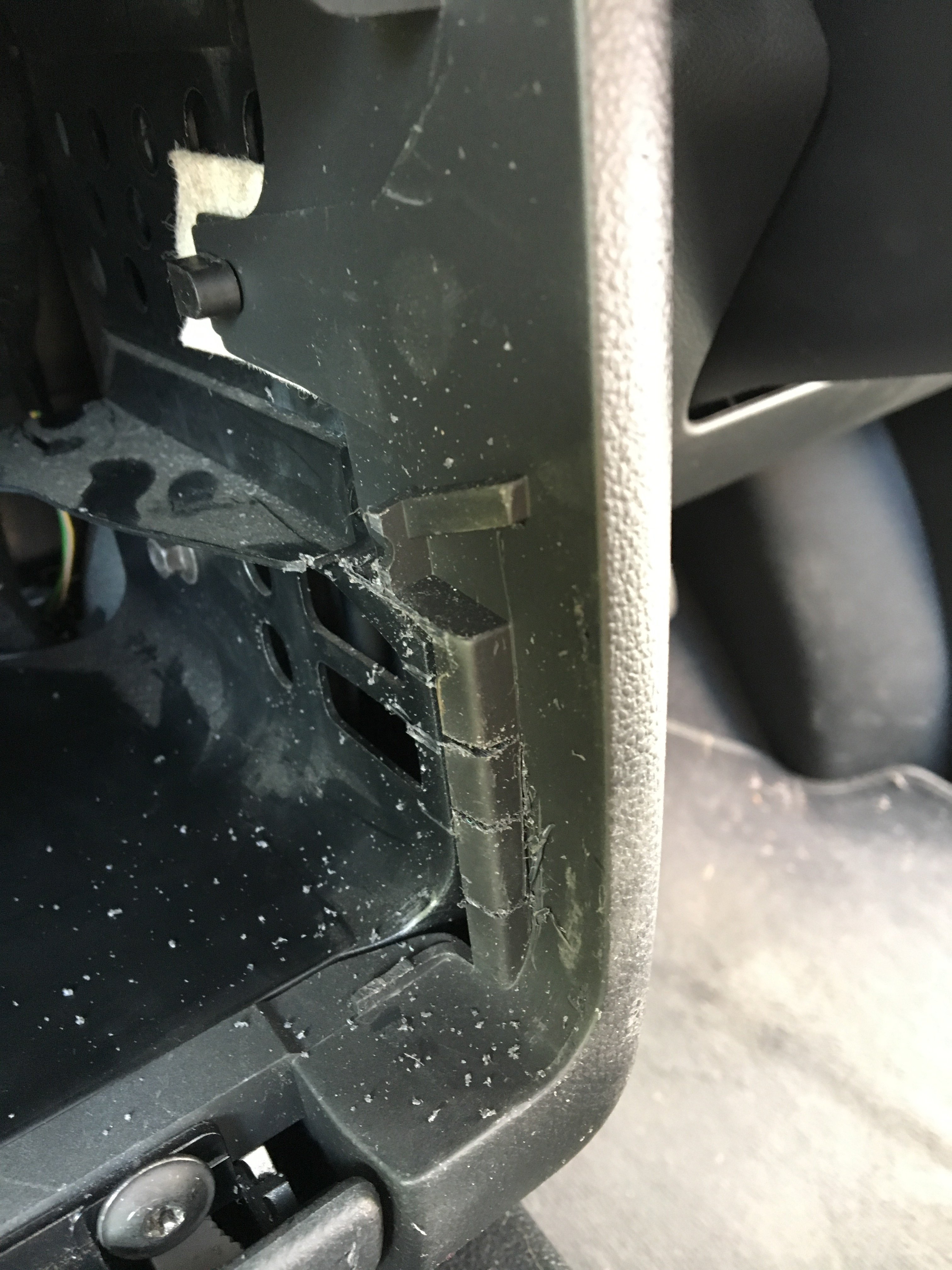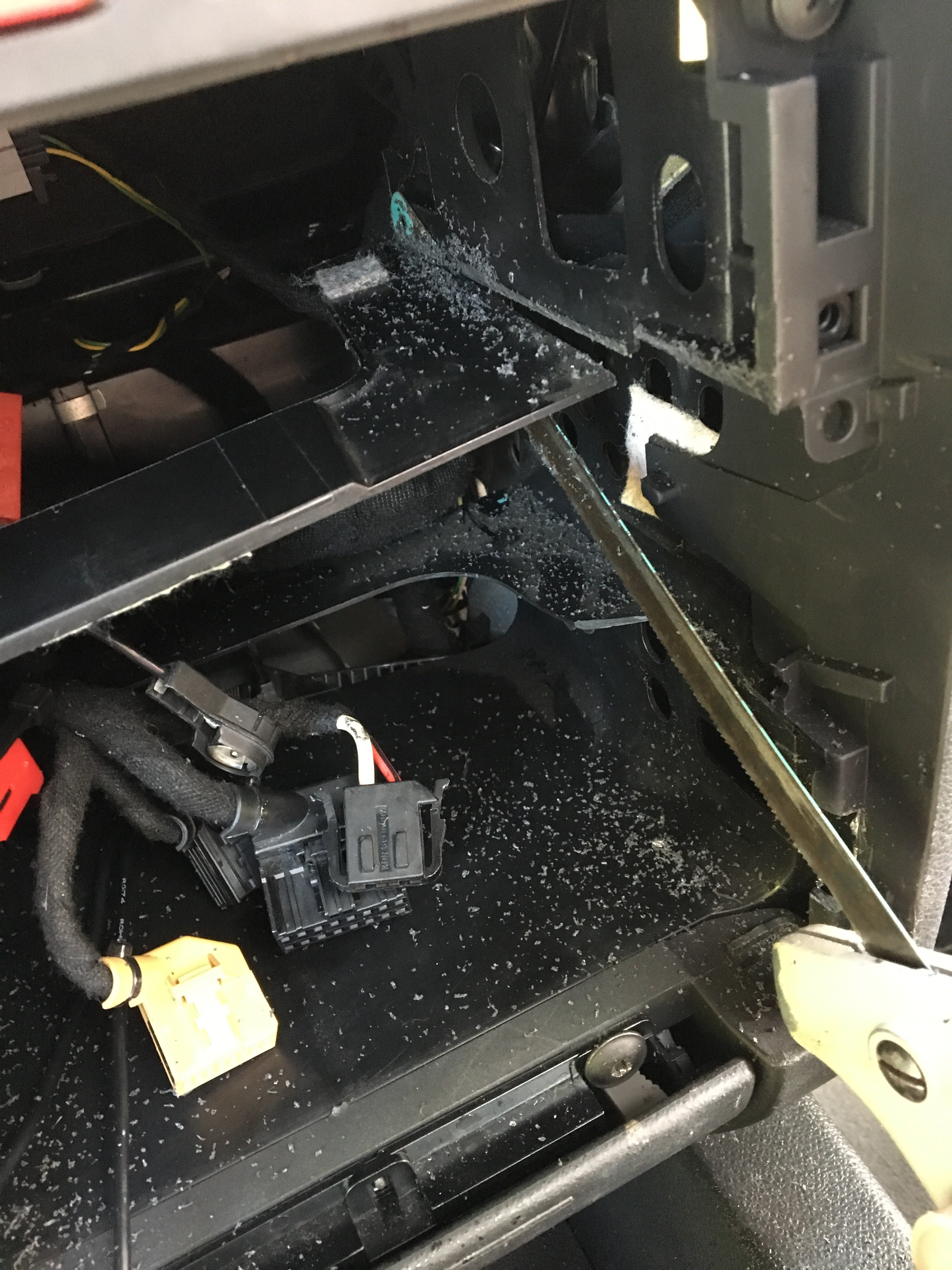 The next thing was to place the climate panel in position, we had previously shaped the corners with a dremel to fit the dash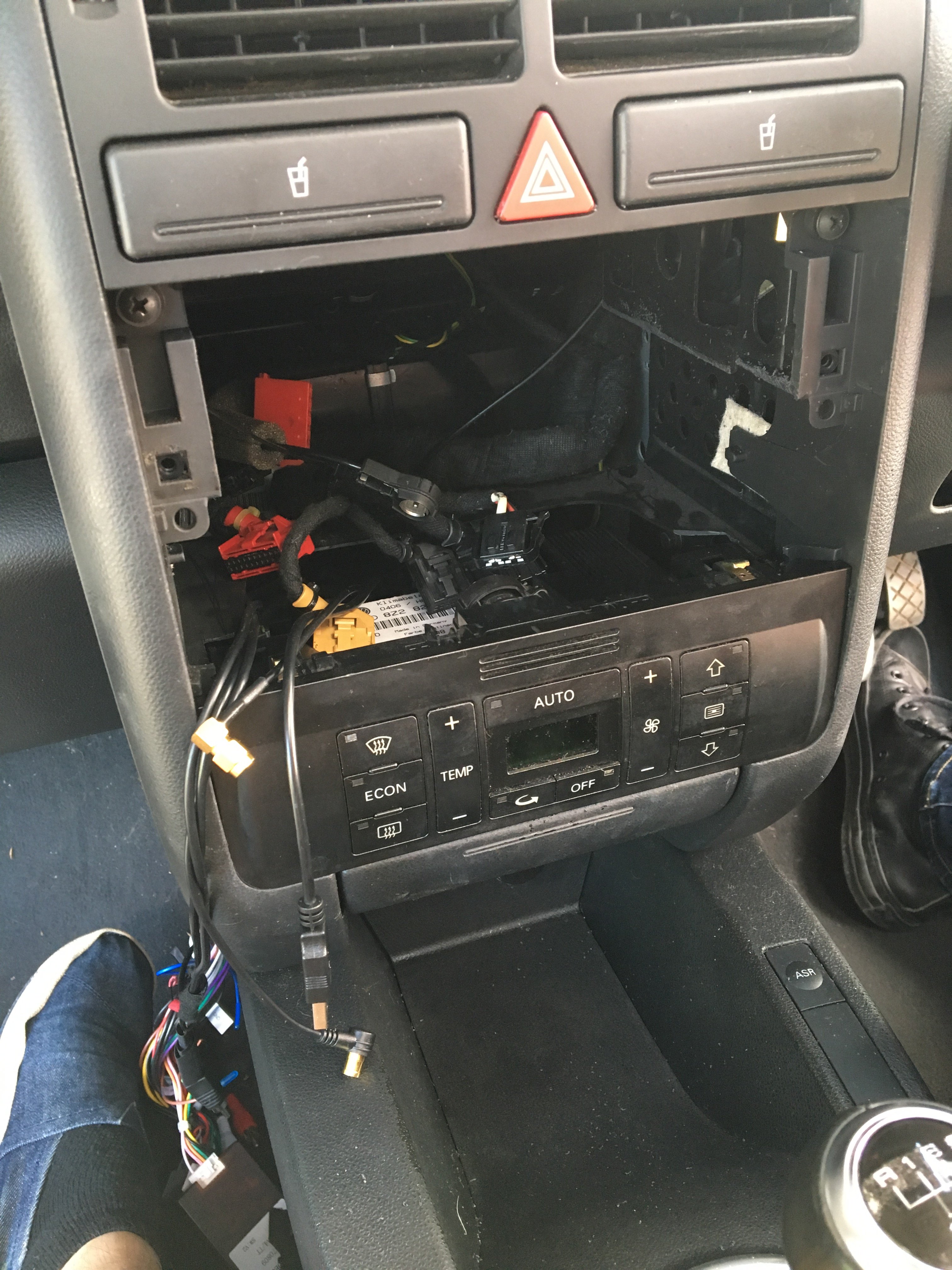 The next job was to trim 7mm from each side of the Android unit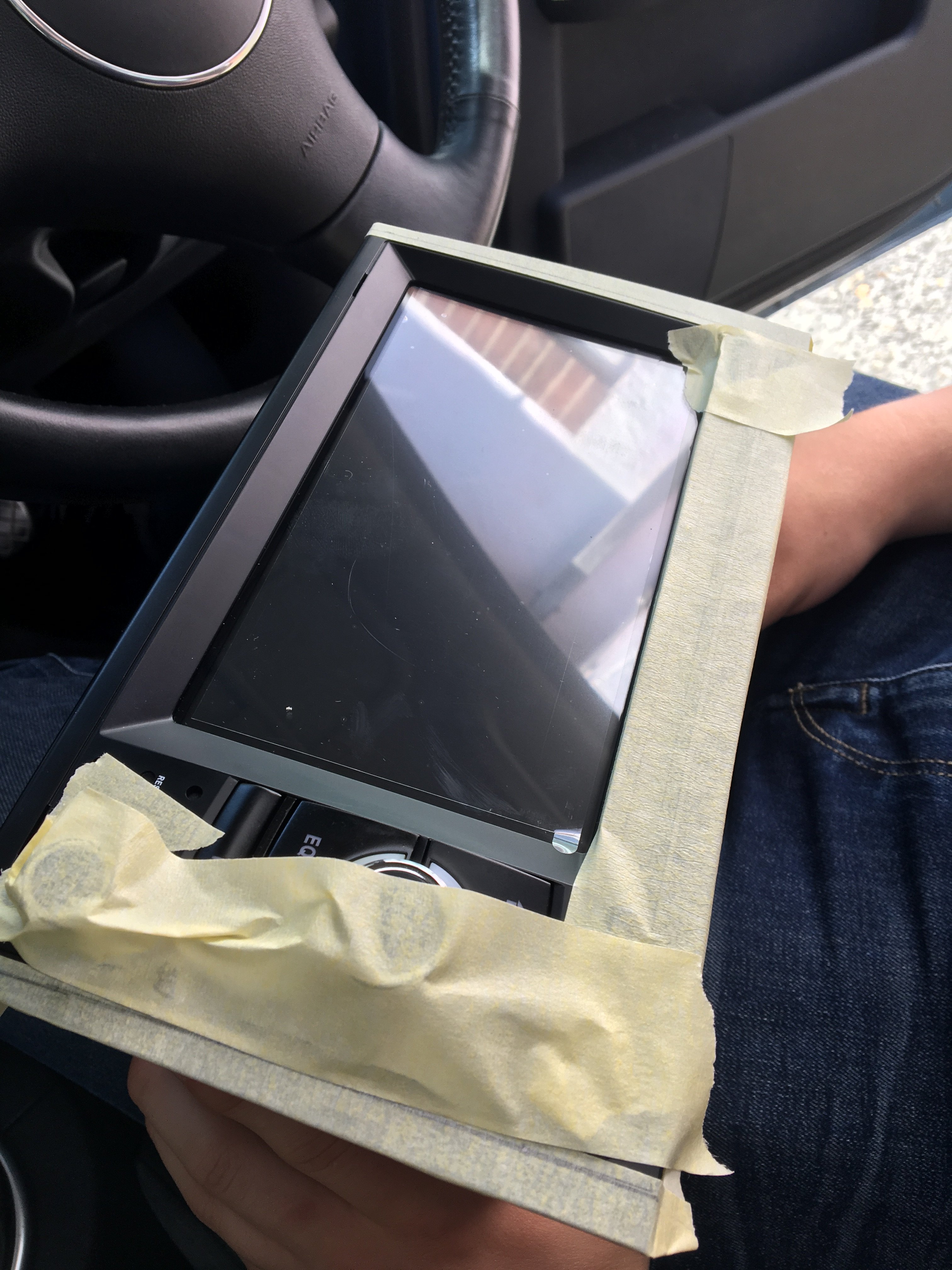 We could then offer it up and determine how much to trim from the top and bottom, which was 6mm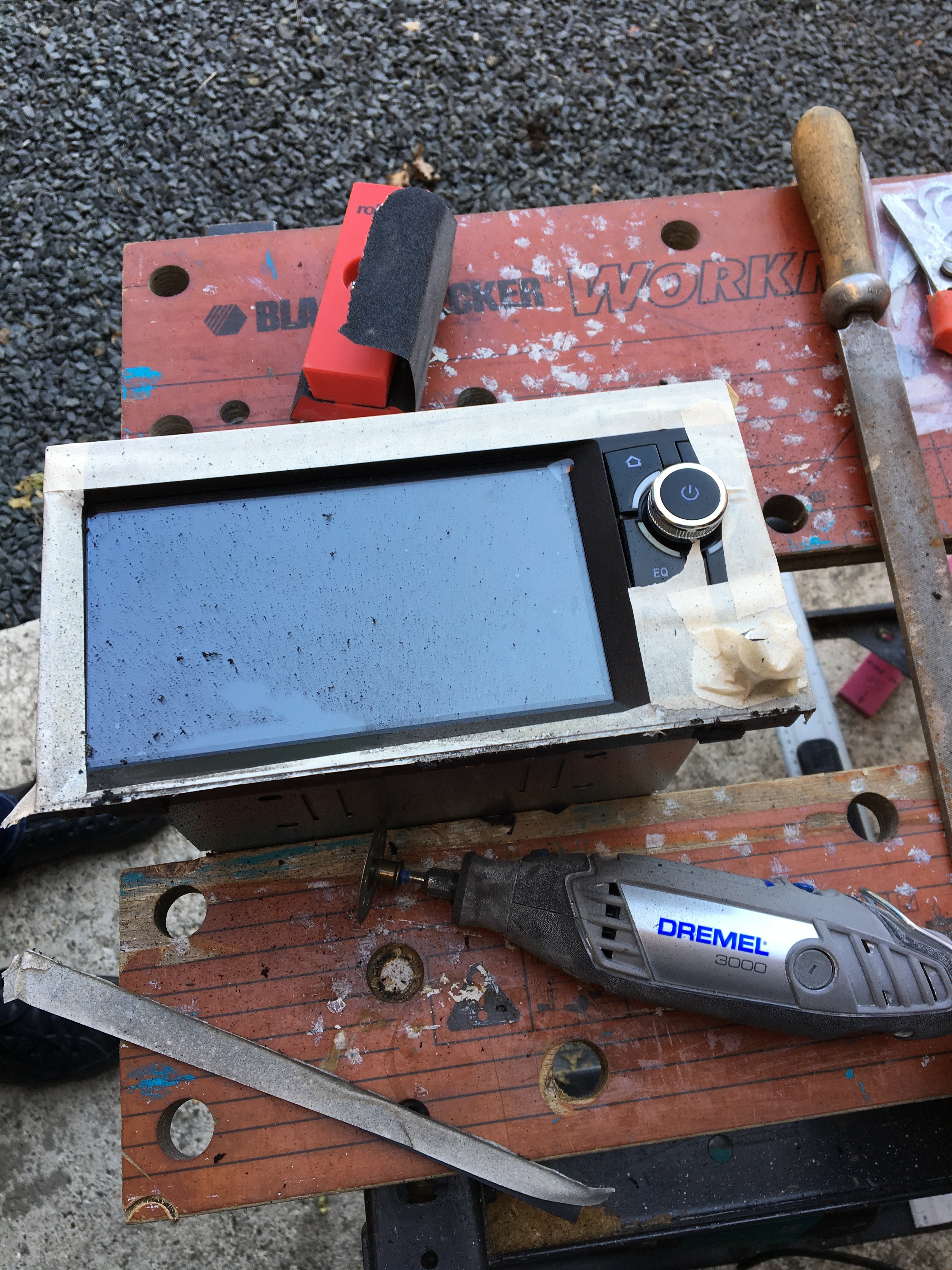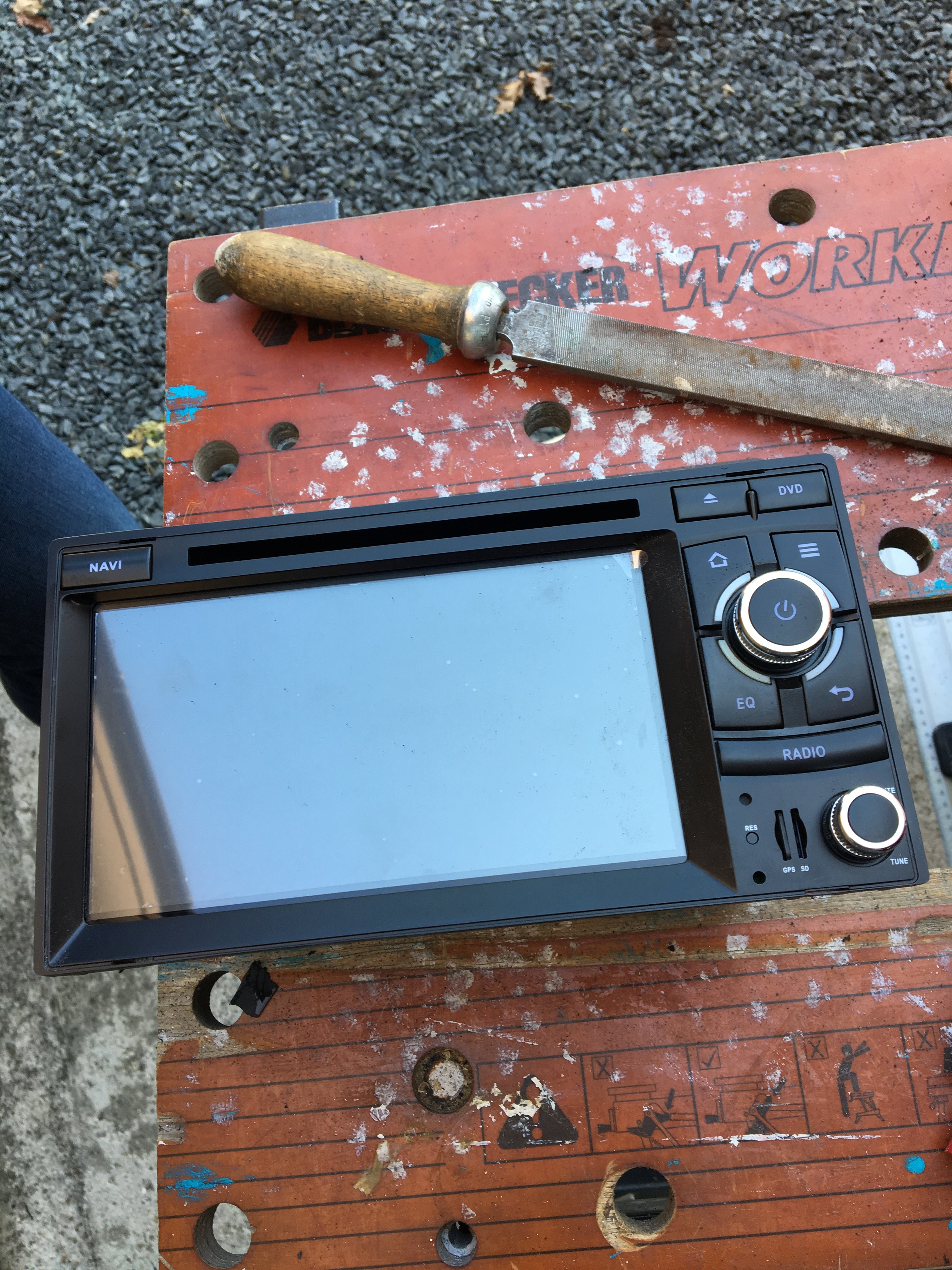 Then it was a case of pop riveting the aftermarket cage in the correct position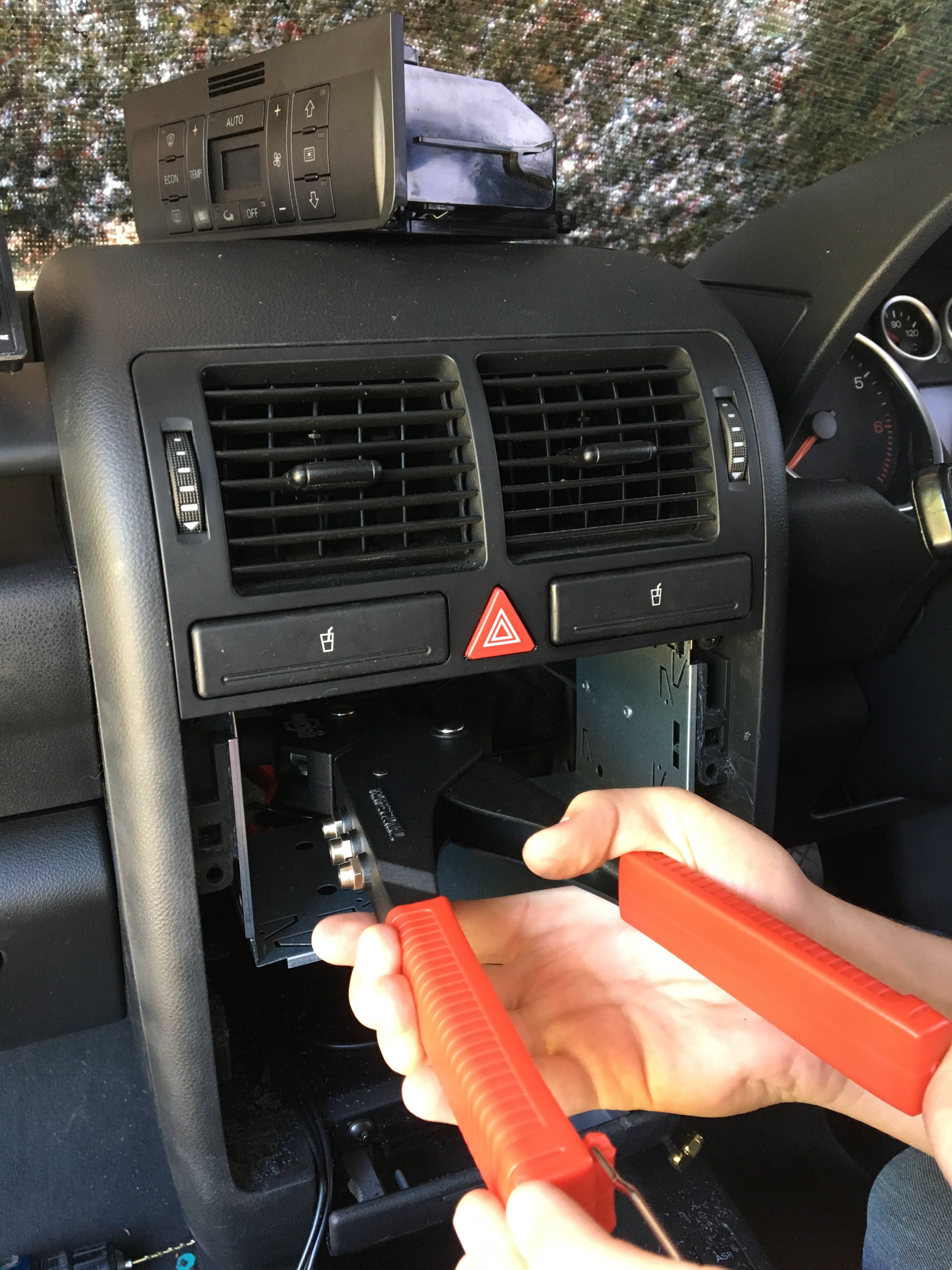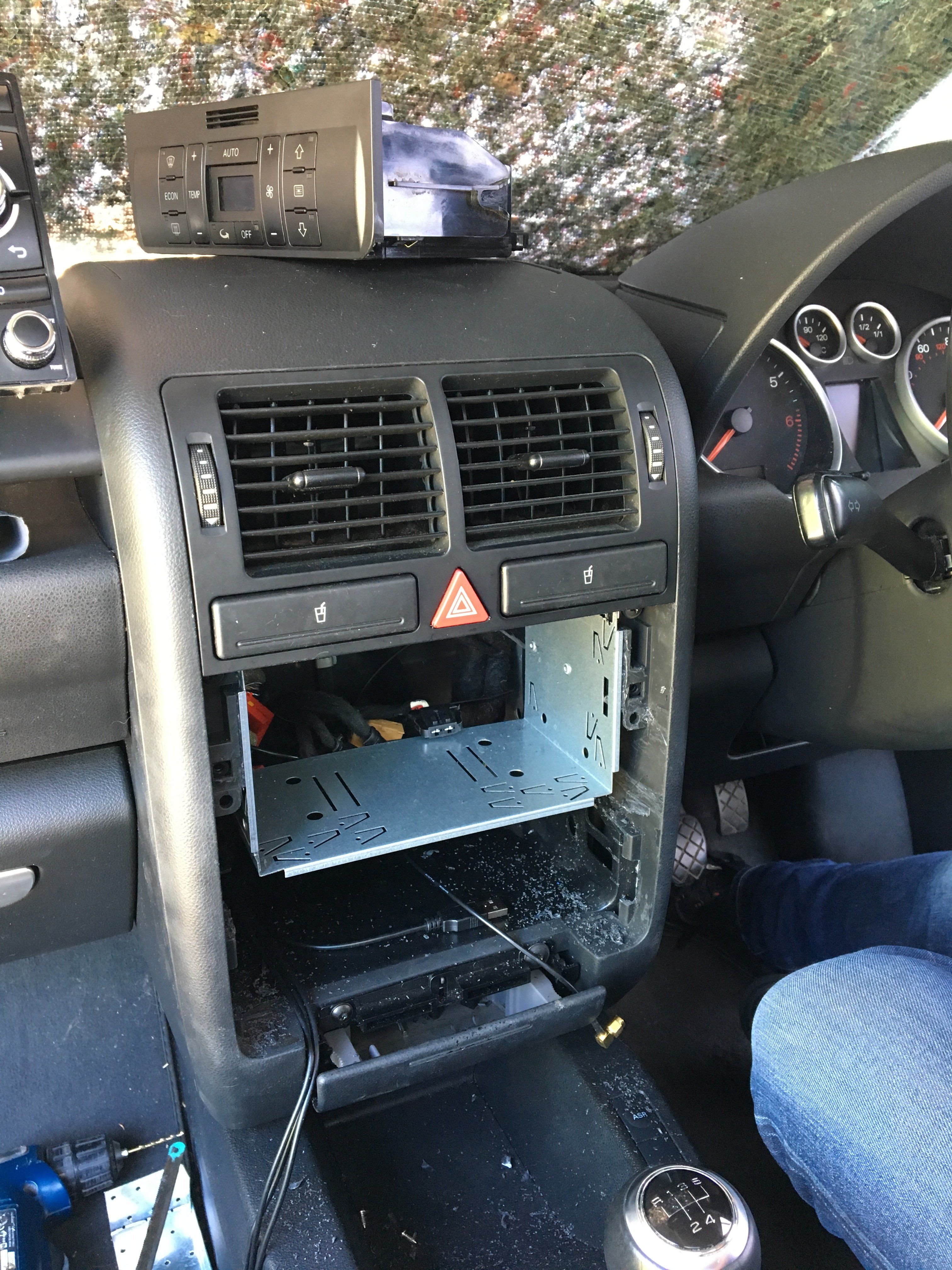 Then, to hold the climate panel in position we made a metal brace and pop riveted the original plastic climate panel cross brace to it. We got it into the correct position to hold the climate panel and pop riveted the whole assembly to the sides of the dash