Introduction:
Hi all,
I'm starting a thread here to document progress in restoring and upgrading my first A2, the details of which are as follows:
| | |
| --- | --- |
| Engine | 1.4 Petrol (BBY) |
| Year of manufacture | 2002 (hence the project name) |
| Mileage at purchase | 71,000 |
| Colour | Cobalt Blue (LZ5Q) |
| Spec | SE |
Some photos were included on my
general introduction post
, but here are some extras.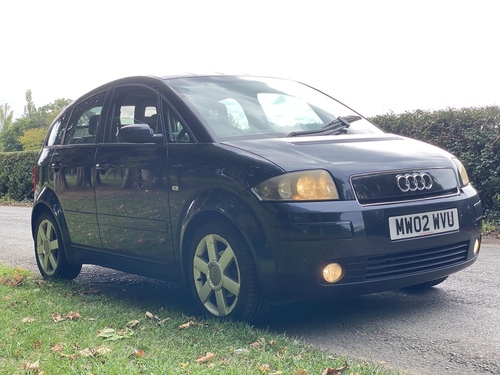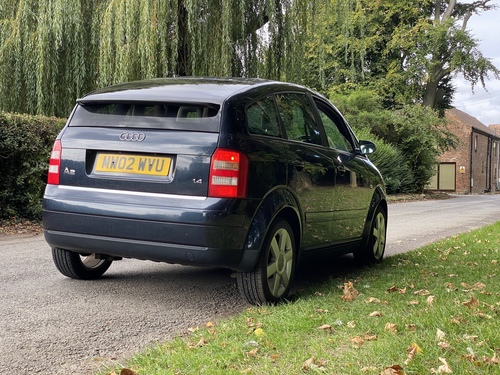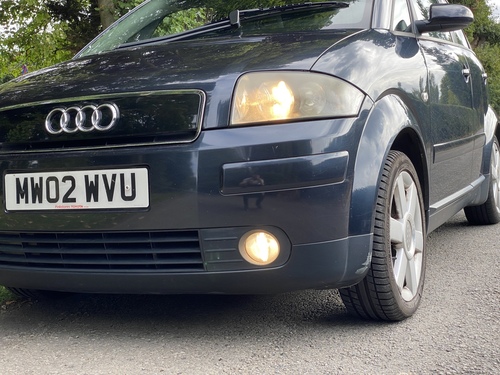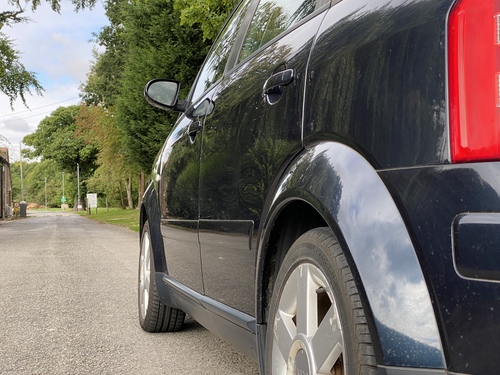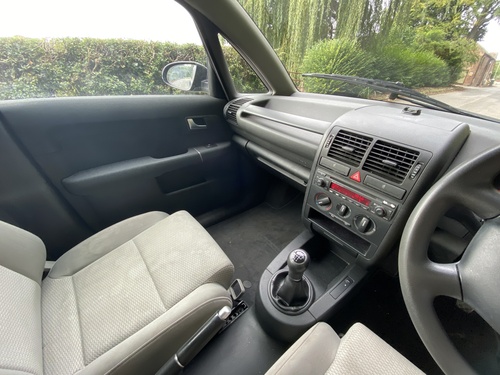 I've been on the lookout for an A2 for a little while to replace my previous car (BMW 330Ci), and whilst I would ideally like to have to pick up a TDI model, I opted for the 1.4 petrol unit as it better suits my current driving needs - mostly short inner-city journeys and low overall annual mileage. I purchased the car for £850 (which I think was a bargain), however there are a number of issues that will need resolving, these include (in order of priority):
The car came with very limited history, and no evidence of a cambelt or water pump change.
The car is due a full service.
There is an intermittent engine misfire/cut-out problem.
The driver's door doesn't unlock with the key fob - it does lock with the key fob and unlock with a key turn.
The temperature gauge drifts up and down between 60 and 90.
The petrol filler cap doesn't open – can open it manually by pushing on the release mechanism.
The car still appears to have the original battery fitted.
Both of the front door checks have failed.
The headlights are heavily oxidised.
There is a small crack in the passenger side taillight.
General exterior wear (dull paintwork, scratched trim, damaged alloys).
General interior wear (broken cup holder, broken ashtray, worn switches, etc.).
In addition to these issues (and any others that will inevitably appear) I intend to address the other common A2 failure points mentioned on the forums, and potentially upgrade the car with some OEM options in the future. I wanted to say a big thank you for the warm welcome and advice on my thread in the 'introduction section' - any and all feedback is welcomed!
Thanks for reading,
Sam
Last edited: