I was passed the following information today
It's a list compiled showing cars that are not going to be compatible with the new E10 fuel grade that's being released across Europe next year.
Specifically, relating to our needs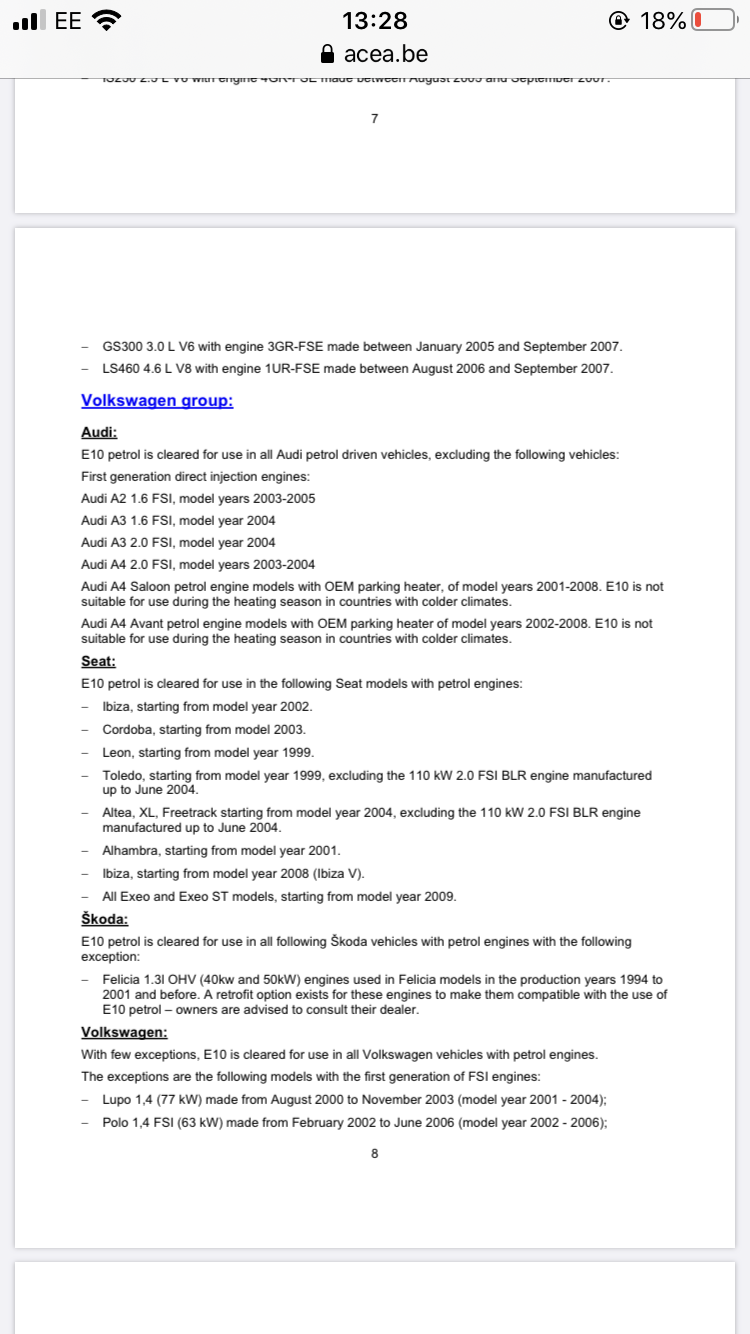 Now looking at the list of cars named, it's all early FSI cars. I'm in talks with Adrian at Pro Boost, but initial thoughts are that the E10 is not compatible with the stratified mode of the FSI.
This would therefore mean that fitting the Pro Boost map may be the only way to continue to use the FSI in Europe from next year.
I'll report back when I know more but if this is the case, then Pro Boost came at just the right time.